This tutorials will guide you to enable the "Cryptographic service" in Windows 7.

Enable Cryptographic Service in Windows 7
"Cryptographic Service" provides essential information encoding/decoding. It provides strong user authentication and security for emails. The service can be enabled the following way.
1. Step In the start menu search bar, type services.msc and press ENTER.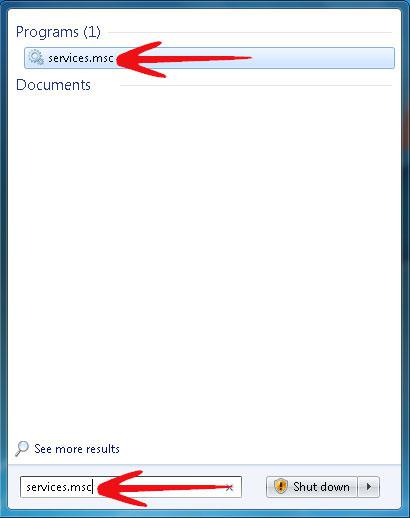 2. Step A list of services will display, Right click on Cryptographic Service and select "Properties".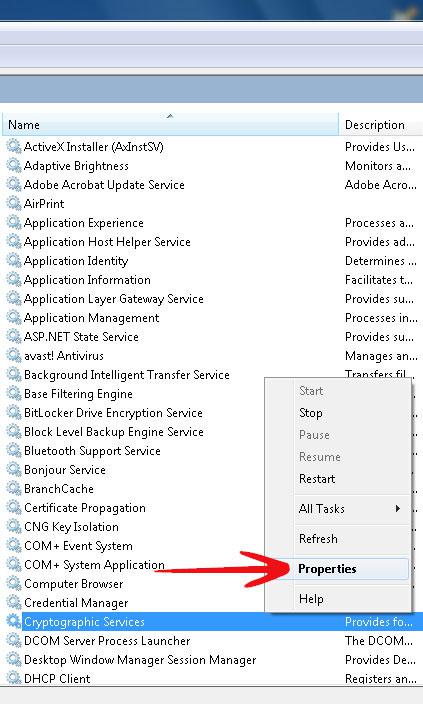 3. Step Under "Startup Type", select Automatic and click on the Start button to enable it. Click Ok when done.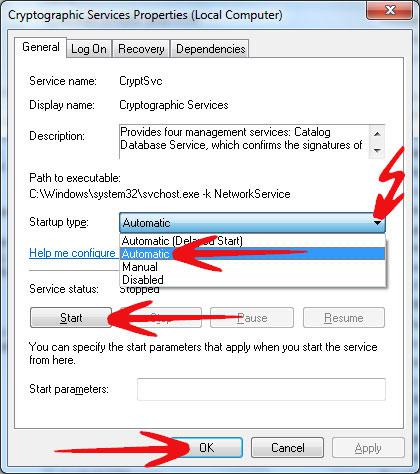 If cryptographic service is disabled, any program depending on it will fail to start. Make sure that this service is enabled.