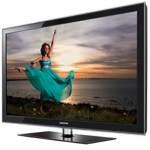 Wondering when OLED TV's will be mainstream and available for cheap prices? Here are some speculations on 2013/2014
The new OLED television offers several advantages over flat panel televisions with LCD technology. However, the high cost of how OLEDs are made is keeping this technological development from the mainstream buyer's market.
What OLED Has to Offer
OLED screens have become the norm for cell phones and tablets with manufacturers promising larger size screens for the home entertainment market to be imminent for the past few years. Benefits for the television market include a wider variety of lighter surfaces, wider viewing angles and improved brightness, better power efficiency and speedier response time. However, after showy debuts at the industry's most prestigious trade shows earlier in the year, industry insiders are now claiming OLED screens will not hit the shelves at all in 2012.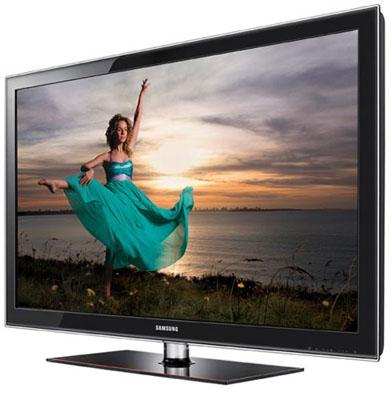 The Big Hold Up
The challenge in producing larger OLED screens for the retail market lies in an elusively viable production model. Its production requires the use of low-temperature polysilicon backplanes, which has been subject to laser annealing from an amorphous silicon start. This means that the manufacturing process for an OLED screen starts off in line with the cost of a normal LCD screen and then adds an expensive, time-consuming process. However, the major challenge is that producers are struggling to come up with a way of doing this on large-area glass substrates on a mass manufacturing scale.
The Big Bottom Line
OLED televisions have never been officially priced but various reports have set a 55-inch set at between $8,000 and $10,000 following announcements that LG and Sony were to launch. It is anyone's guess as to how and exactly when the price will reduce with too many unknowns around how far and fast the manufacturing technology will develop. In the long-term improved processes, printing technology and higher performance materials are expected to reduce AMOLED costs to levels equal to or lower than LCD. Industry insiders estimate that the price may be closer to $2,300 within a two year period.
True Colors
Apart from the expense, manufacturers are also trying to iron out some of OLED performance issues. An OLED screen's blue light degrades quicker than the materials that produce other colors. This problem in balancing its colors can cause light bleeding onto black backgrounds. Correcting the color balance might require viewers to interact with advanced and complicated control circuits or manufacturers to enlarge the size of a blue sub-pixel to offer full luminance.
Looking to the Future
The consumer electronics industry continues to invest in developing OLED technology because it believes these televisions will replace LCD screens as an industry norm by 2014. Over and above improved viewing, OLED will beat LED LCDs in lumens/images per watt and enable television manufacturers industry to meet any energy efficiency regulations and possibly become 100 percent efficient. OLEDs also promise multi-uses and can be fashioned into lights, transform entire walls and even windows. The existence of these other markets will increase the investment and potentially incorporate the television into the annals of high-fashion design and architecture.
At this stage it looks like the first OLED television will be available to market mid to late 2013. However, manufacturers will still need to reduce manufacturing and retails costs as well as iron out color balancing issues before this technology can take over a mainstream market.