Removing the "favorites" from the navigation pane in your Windows explorer is quite easy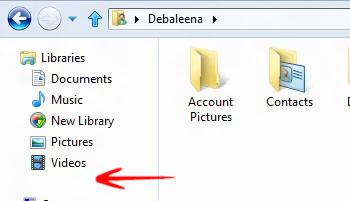 The Favorites can be used to quickly access commonly used folders, that's why I RECOMMEND not to remove it and instead add popular folders to it.  By default it only includes Downloads, Recent Places, but you can also add other folders that you use daily in Favorites, for e.g. Cloud Storage Service like SkyDrive. Some lesser known features include Pin to Start, Restore favorite links, Add current locations to favorites.
Generally the Favorites can be accessed in your explorer (Windows key + E) and helps you to navigate to folders very easily. But we can also remove the Favorites from the Navigation Pane. The following tutorial will help you to add or remove Favorites from the navigation pane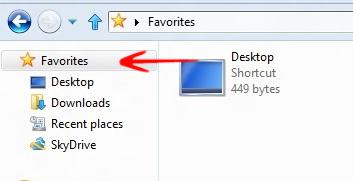 Steps to Add or Remove "Favorites" from the Navigation Pane of Windows 8
1. Step Press Windows + C to open the Windows Charms Screen-> Select Search.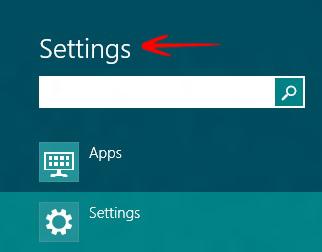 2. Step Now in the Settings search bar, write Folder options-> Select Folder Options.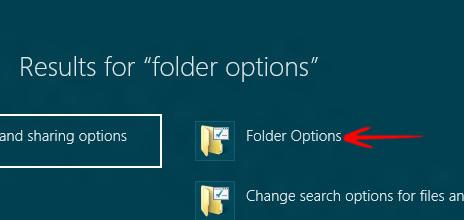 3. Step Now in the General properties of Folder Options there is an option which says Show Favorites. It is marked default.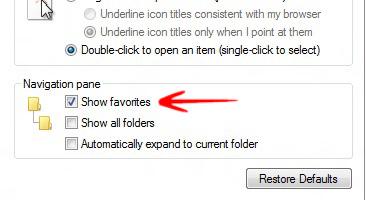 4. Step Unmark it to remove Favorites from the Navigation Pane and Click Apply. Then, Click OK.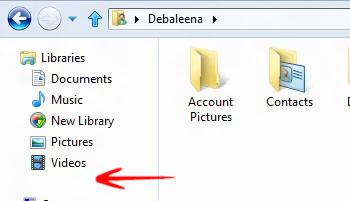 5. Step Another alternate method is there. Just open the Windows Explorer-> Right click in an empty area in the Navigation Pane and unmark Show Favorites to remove it or mark it to show it in the Navigation Pane.