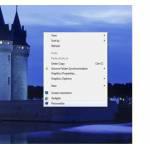 This is a quick walk-through for new Windows 7 users who want to customize their PC's and change themes, sounds, color schemes or screensavers
Other people are also reading: Installing a screensaver properly and visit our Screensaver page
This article will help you to personalize your Windows 7 experience. Personalizing means choosing your own desktop backgrounds, themes, manage background sounds, changing the window colours, activating/deactivating and selecting a screensaver of your own choice. Windows 7 offers a host of personalization tools and objects that will certainly enhance your PC or Notebook. It all starts with the simple right click on the desktop where you need to click on the 'Personalize' button.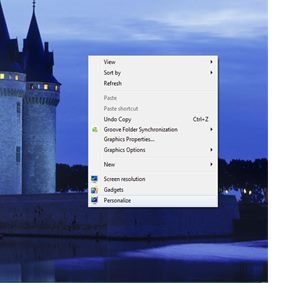 The Personalize window pops up with a host of options like 'Desktop Background', 'Window Color', 'Sounds', 'Screensaver'.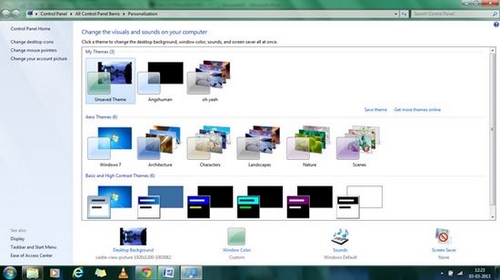 You can choose from these options in order to customize your Windows 7 desktop. For example, in order to change your wallpaper or desktop background, simply click on the 'Desktop Background' option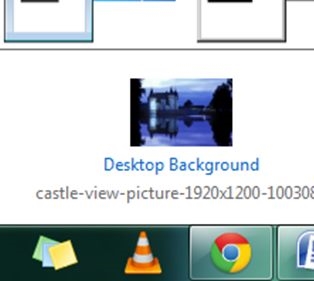 After clicking on the 'Desktop Background' option, the following window opens up.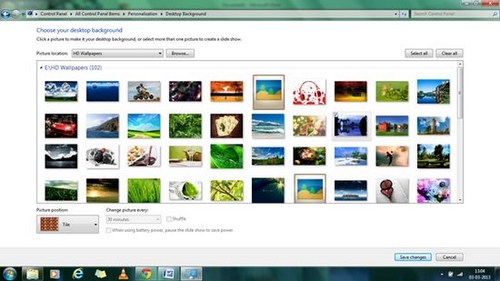 You can choose from the displayed wallpapers which are generally predefined by Windows or you can select a picture from a directory by simply clicking on the 'Browse' button. The layout of the wallpaper can be adjusted as well using the 'Picture position' option. It provides with options like FILL, FIT, STRETCH, TILE and CENTRE.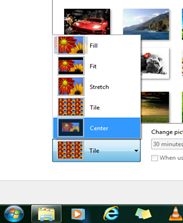 After you are satisfied the changes, click on the 'Save changes' button and your desktop will welcome you with your own personalized wallpaper.
Windows 7 also enables its users to change sounds, like the pop up sound, start-up sound, log-out sound and such other sounds that work as an indicator in the functioning of the operating system. In order to customize the sounds according to your wish, click on 'Sounds' option located in the 'Personalize' window. A dialog box will open with different options.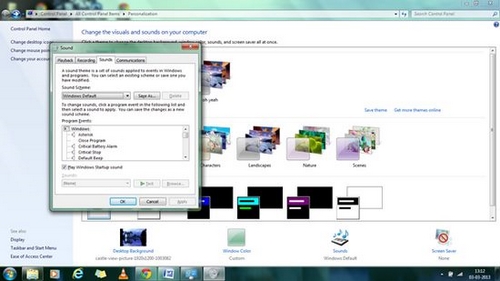 There are more than enough sound options in this dialog box and you can customize them accordingly. After you have modified the sounds, click on the 'OK' button and your changes will be saved an start operating.