If you use a shared computer, you surely have noticed it before that someone forgot to clean their cookies and history and you were able to retrace their steps and check what sites they were browsing. Private browsing can help, but it's not as secure as you think
What Is Private Browsing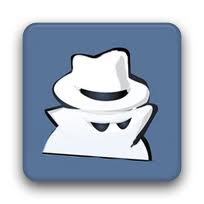 Most major browsers now support private browsing. Here's what it is supposed to do
Does not track any visited pages, they won't be added to the History or address bar!
Does not store any info entered into formms or search bars
No passwords are saved – ever
Does not store any cookies
Does not store cached content nor offline content
Why Private Browsing Is Not SO Private After All
In general the idea of private browsing is great because regular users can't see what sites you visited. But these days there's much going on behind the scenes most users aren't even aware of it. Let me quickly list what things are STILL logged and how I could easily figure out what sites you visited in a matter of minutes:
1 Flash cookies are still stored
2 Index.dat still contains all sites you EVER visited
3 Your paging file still contains most data and is easily recoverable
4 There's probably more I forgot to mention .. feel free to add a comment
How To Make Private Browsing More Secure?
Alright, you're still with me? Thank you for your persistence. Now, let's take a look at what we can actually do!
1 FlashBlock For Chrome,IE9,Firefox
The first thing we'll do is install FlashBlock! FlashBlock for Chrome, FlashBlock for Firefox, ToggleFlash for IE9-11
2 Clear Index.dat
Next on the list, we are going to frigging clear that fraking index.dat! (I haven't checked the program in a while, please let us know if the mirror is down)
3 Clean Paging File
Go through our recent article how clean the paging file whenever you shut down the PC. I'm going to look into how you can clean the paging file whenever you log off soon. It may be possible to use the trick I used in this guide to erase the paging file when you log off instead, but I haven't confirmed that yet.
4 Visit Our Site Regularly For More Tips
Bookmark our site. In particular this category on securing Windows We'll add a bunch of guides to make your computer NSA-proof. If you missed the previous parts, read them here: