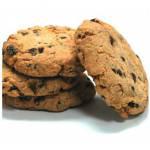 If you always wanted to know more about adware cookies, here is a small introduction and how you can protect yourself
Tip: Download Agnitum's Outpost Firewall (either Free or Pro) and you will be notified of adware cookies. Also, tools like Malwarebytes Anti-malware can help you to get rid of them. Follow our guide to learn how to run Malwarebytes via command prompt
Anyone who has ever run an anti-spyware scan has probably come across adware tracking cookies. But what exactly are adware tracking cookies and are they really bad for PCs? Confusion regarding the nature of adware tracking cookies exists across the web. In an effort to better understand tracking cookies, the nature of cookies should first be examined.
What Are Cookies, Anyway?
Cookies are small text files that are downloaded onto a user's computer each time they visit certain websites. They contain data specific to the user and website and can be accessed by both the web server and the user's computer. Most commonly, cookies are used to provide customized web pages, tailored to user's interests. Cookies can also carry information stored from one website to another.
Can Cookies Harm Computers?
Many popular sites use cookies to customize web pages and store logon ids and passwords upon user agreement.
Cookies on most sites are very much harmless. Yet other cookies that can travel from site to site contain personal user data used to target a particular user's interests. These cookies can threaten user privacy. Understanding the different types of cookies can help clarify trusted cookies vs. adware tracking cookies.
Different Types of Cookies
Some cookies are relatively harmless, while others can be detected by spyware protection software. So, what's the difference? Trusted cookies are allowed by sites that the user deems trustworthy. Google, for instance, may also use tracking cookies to help tailor searches to your interests. These are all trusted cookies. Adware tracking cookies (usually third party tracking cookies) are persistent cookies from websites users rarely use or may not recognize. These sites track users' movements across sites and can be nuisances to users.
Why Adware Tracking Cookies Appear as Threats
Since cookies store personal data about a user, many anti-virus software programs will flag them as threats. Most of these cookies are third party tracking cookies that are being stored in a user's computer without their knowledge. They contain private information about a user's web browsing history and search history, and are therefore considered privacy threats by most adware software.
How to Remove and Prevent Cookies
Although cookies are harmless to computers, they can be nuisances, can cause computers to run slowly, or may just be unwanted by users. Removing cookies is as easy. A user merely has to run an antivirus software and have it removed the selected cookies stored on their computer. Preventing cookies is also a simple process. Most popular web browsers let users control privacy settings in their "Tools" or "Settings" drop down menu. A user can then decide whether to let their computer accept cookies.
Cookies can be extremely helpful in tailoring users' websites to reflect their preferences. Adware tracking cookies can be annoying and may fringe upon a user's privacy. The stored data may also cause users' computers to operate more slowly than usual. Tracking cookies, however, are not dangerous and will not harm users' computers. Removing them is easy and quick and preventing them is even simpler.
Disable Cookies Or Delete Them