VPN's can be handy. Here is a short guide that explains how to enable incoming VPN connections. This works in 7 and 8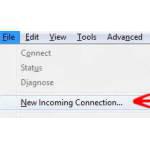 TIP: This only works if you have successfully installed Virtualbox!
VPN settings allow your Operating System to accept incoming connections to a network. If you are a novice Windows 7 user or have no idea how to enable this feature, here is how to do it:
1. StepType Network and Sharing Connections in Start Menu Search and press Enter.
2. StepClick on Change adapter settings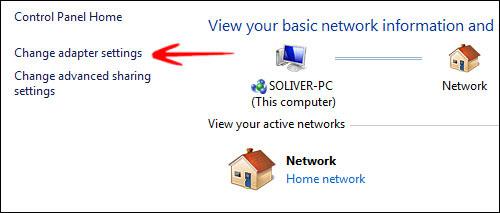 3. StepPress Alt+F and select New Incoming Connection…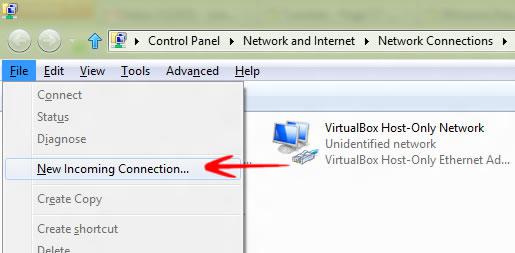 4. StepCheck the users you want to connect to this computer and click Next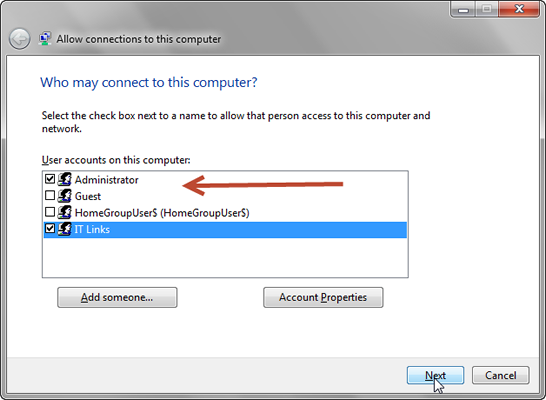 5. StepCheck Through the Internet and click Next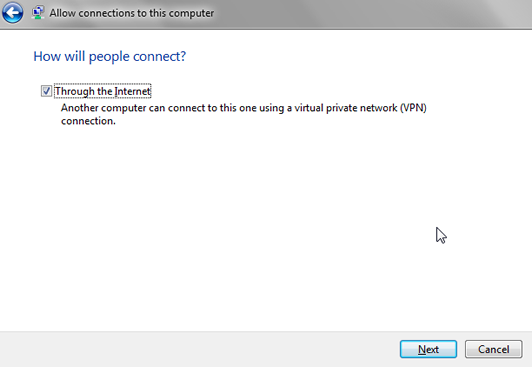 6. Step Select the connections and click Allow access