In order to disable Lock screen in Windows 8, refer to the tutorial below.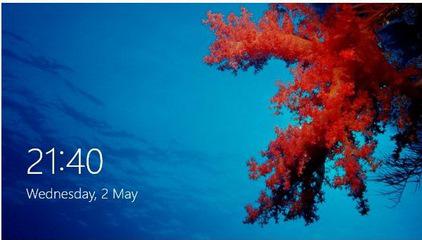 Windows 8 steps into the world of operating systems with lots of new features, heading towards being the Ultimate Operating System. It gives you various options for customization of default settings from changing the Start screen background to changing logon screen. After the machine is booted, Windows 8 welcomes you with the Log On Screen or Lock Screen. If you press Windows + L to lock the computer, the same screen will be seen then. If you want to disable this to go direct for entering your login details, then you have to follow the steps shown below.
1. Step Press Windows + R to open the Run window. Type gpedit.msc into that textbox and then hit Enter.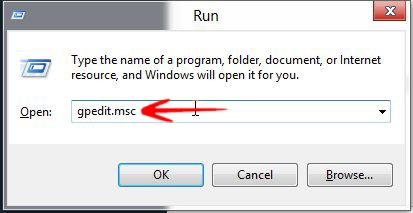 2. Step Now navigate to Computer Configuration -> Administrative Templates -> Control Panel -> Personalization . In the right side of that box, you will see Do not Display the Lock Screen is Not Configured.Double click on it to change the default settings.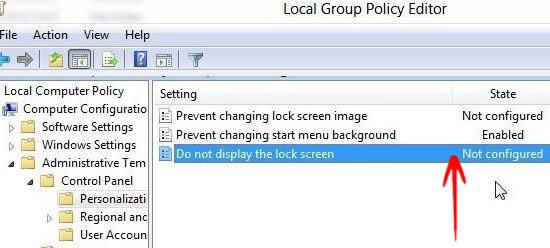 3. Step In the coming dialogue box, click on Enable and click on OK to enable it.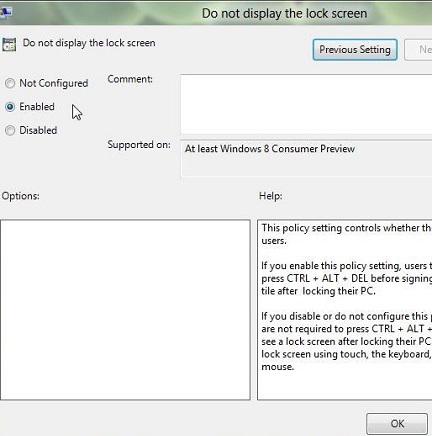 Now the settings will be changed to Enabled from Not Configured.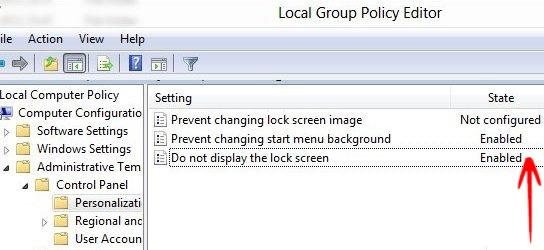 From now on, you will not see the Lock Screen, until it is re-enabled in the same way.