You are looking for alternatives to the email client Thunderbird? We reviewed a couple mail client that could be a better fit your PC
Now that Mozilla has stopped development on the Thunderbird desktop email client, users are scrambling to find a replacement. There are several alternative desktop email clients that have a similar open-source, multi-platform set up. Thunderbird users can try out some of the similar email clients to determine which one they prefer.
1) Sea Monkey

Sea Monkey is one option for former Thunderbird users. It can sync Microsoft Exchange accounts or other web-based email accounts like Gmail. This particular email client is free, does not hog memory and is available for Mac, Windows and Linux. On the downside, Sea Monkey takes a while to import messages, some of the buttons do not work properly and it does not have built-in live bookmarks.
2) Opera Mail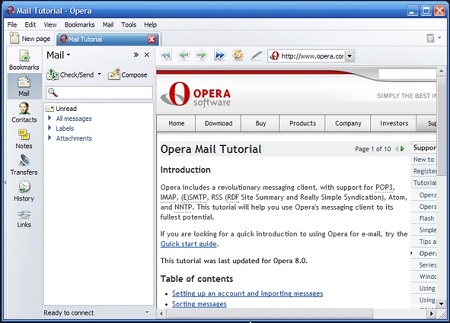 One of the best features of Opera Mail is its excellent integrated options for organizing messages. This email client can identify the emails that have attachments and display them in a separate box on the side of the screen. It will sync some of the most popular services like Outlook and Microsoft Exchange as well as web-based services like Gmail and Hotmail. Opera Mail is fast and supports Java and Flash, but is not compatible with some websites like Askville.
3) Zimbra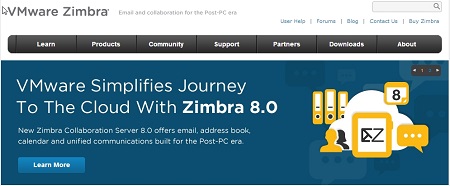 Another free, open-source email client that works with Windows, Mac or Linux, Zimbra can integrate communications with social networking sites like Facebook and Twitter. It also plugs into Yahoo for web mash ups that can show addresses on Yahoo Maps, and it can allow users to preview web pages as thumbnails before actually opening them. However, Zimbra does not work well with Gmail or Hotmail and the search function does not always work. The interface can appear cluttered at times, and it uses a lot of ram when running in the background.
4) emClient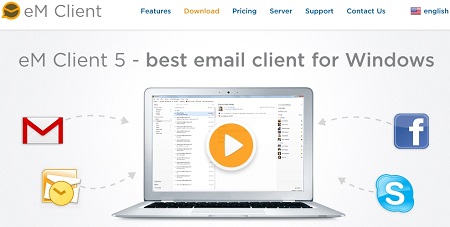 Easy to set up, emClient does very fast searches and is compatible with Microsoft Outlook. This email client features a sidebar to the right of the main window. It can show all of the user's emails to and from the person on the currently displayed email. The user needs only hover over an email and a readable preview will pop up. On the negative side, emClient syncs only email, but not the calendar or contacts. The overall appearance of this email client is somewhat cluttered and it is not compatible with Mac.
5) EudoraOSE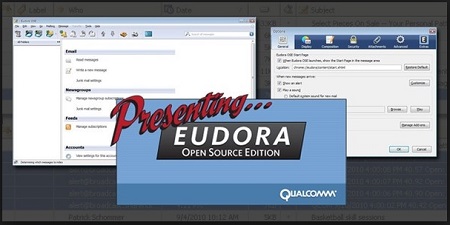 Another email account that is compatible with Windows, Mac and Linux, EudoraOSE has advanced features like comprehensive session restore, message redirection, content display controls and advanced attachment handling. This email client is extremely user friendly and the address book is very easy to use. However, users must pay to use the functions and there is no tech support. Attachments are not easily accessible and the address book information is not easy to transfer to other programs.
Overall, there is no shortage of email clients to replace Mozilla's Thunderbird; however, users just have to try out several in order to find the ones they like best. There are many options available for email users and the choices keep getting better.