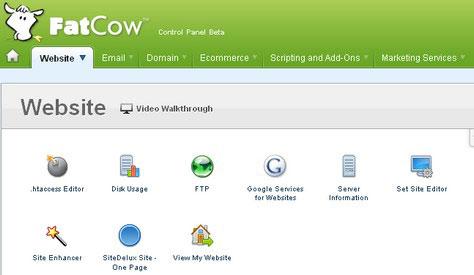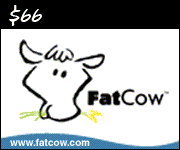 Mooo! If you are looking for a website host for your own website here's a special offer for you. Fatcow, one of my webhosts and one of the most reliable companies out there currently has some awesome opportunities that you shouldn't miss.
Click here to visit FatCow or Click here to read FatCow review

Fatcow is known for their eco-friendly, cheap webhosting that is very reliable. They started back in 1998, so they have been in business for quite some time.
Very affordable reliable webhosting services:
The original FatCow hosting plan is pretty hot. Here's the deal: You're getting unlimited disk space, unlimited website traffic and unlimited add-on domains for only $5 per month. $5 isn't that much, but you are getting some really good webhosting services for that price. Of course, nothing is unlimited (not even the universe is "unlimited" as far as we know) but if you opt-in for the FatCow plan you won't have to worry about traffic for a while, that's for sure.
Web 2.0 Control Panel: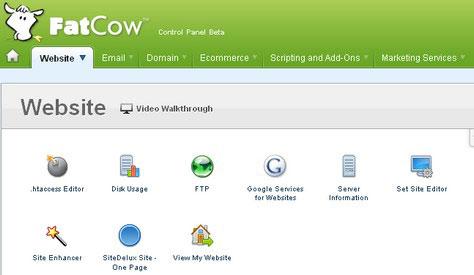 What I like about FatCow is their custom control panel. The all-new control panel looks even better than their homepage and that one is pretty decent! A very clear web 2.0 design allows you to easily manage your websites online. A built-in .htaccess editor, ftp and webmail control panel and plenty of free ecommcerce solutions make online website managing totally hassle-free.
Beginner-friendly Webhosting
Walkthrough videos will explain you how to manage your websites online via their control panel. A site enhancer allows you to tweak your website online via a beginner-friendly interface and a free website builder allows you to build complete user-friendly websites.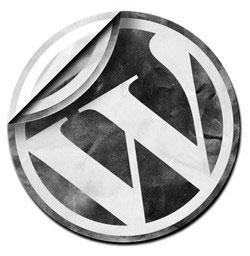 All common scripts like phpBB, Joomla, Drupal, WordPress and plenty of others can be installed with just a few clicks.
FatCow will make you a lot more productive, because you no longer have to spend that much time installing new wordpress blogs or Joomla CMS sites.

Free Google Services (make people find your website)


If you're a beginner you might have a hard time to get people to visit your site. Fatcow will give you some free tools for that as well. Well, Google is, but FatCow will pay the bills. Every FatCow account will get some free Google services, e.g. free AdWords coupons that allow you to advertise your website via Google, which would normally cost you real money.
Unlimited Databases & Ruby on Rails
Should you need it, every FatCow accounts includes CGI, Ruby on Rails, Python, Perl 5, unlimited mySQL databased, PHP4 and PHP5.
Free Domain included
You're not only getting free google web services, you're also getting a free web domain for your new websites (yep, that's all included in the $5/month).
Superior Customer Support
Something that matters when you're running websites that are supposed to be online all the time is customer service. There can always be a technical problem or question and then it's good when you can call someone to solve the problems. Their supports is fast and reliable and always answered my support tickets quickly.
Why did I sign up for FatCow?
When I started out I signed up for FatCow because it was cheap and has been around for a while (means they have a lot of industry experience). I realized that it doesn't really matter who you sign up with. Any shared webhost out there that has been around for longer than 10 years (there are plenty) is good enough to handle your small websites or they simply wouldn't be in business any longer, because webhosting is one of the most competitve industries out there. Besides, if you intend to grow your website and maybe even earn some money with it you will quickly realize that a shared webhost is not a longterm solution – in the end you'll order your first VPS quicker than you imagined.
Join the herd!