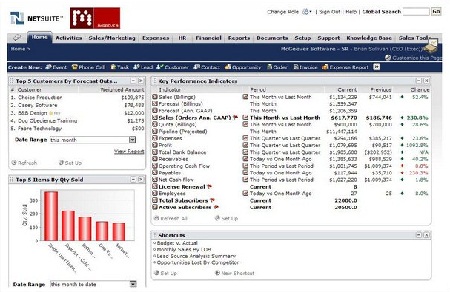 The cloud makes client relation management easier than ever if you work in large teams. The following services should be considered
Most CRM Software is heading for the cloud nowadays. This is a great place for these kinds of services, as so many of them offer a wide variety of programs that would be cumbersome to run and maintain on the consumer's end. Cloud CRM software gives you the ability to use the services you need without requiring a full IT team to keep them going.
1) NetSuite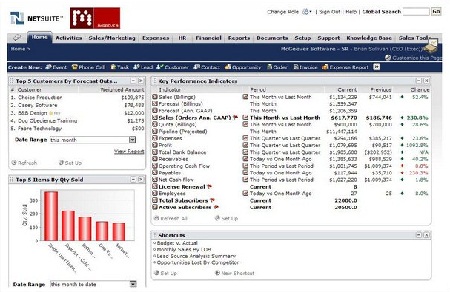 This CRM creates a list of your contacts as well as offering you the ability to track leads and keep an eye on your web presence. The tools offered here help you control your marketing campaigns, and also assist you with the actual sales aspects as well. Another service offered here is NetSuite's accounting software, which is integrated with the CRM functions for a smoother union of these two aspects of your business.
2) Sugar CRM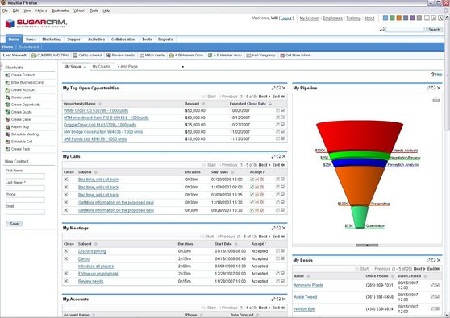 This is one of the larger names you'll see in cloud CRM services, and it is directed at more experienced users of CRM software. There are many options to customize your experience with the interface. Additionally, it's much easier to micromanage contacts and lead conversion with this service. However, those who are new to CRM software may find all of the options to be intimidating. Veteran CRM users will enjoy the specificity of what the program is capable of.
3) SalesForce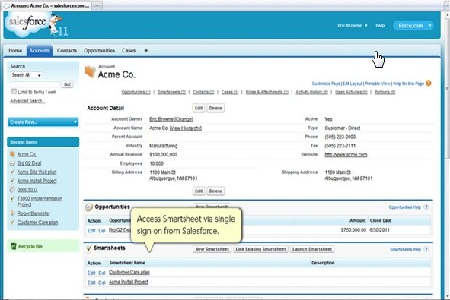 Salesforce is a user-friendly, medium-cost CRM, which includes such features as calendars, a list of accounts, and a list of contacts. Customer service and marketing automation tools make these usually difficult tasks much more organized and efficient. There are online tutorials hosted on the program's site for any who are thrown by the interface, though many find it very intuitive once they get the basics down.
4) Capsule CRM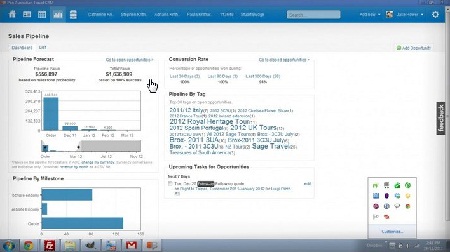 Capsule is a great, low-cost tool targeted at smaller businesses. They offer account access from anywhere, a to-do list, contact list and a calendar. This is a great way for small enterprises to stay on task with various projects, and just generally keep everyone aware of what's going on. While this doesn't have some of the features of other CRMS, such as marketing tools, it's a great start for those just starting with CRM services to get an idea of the basic functions offered.
5) FreeCRM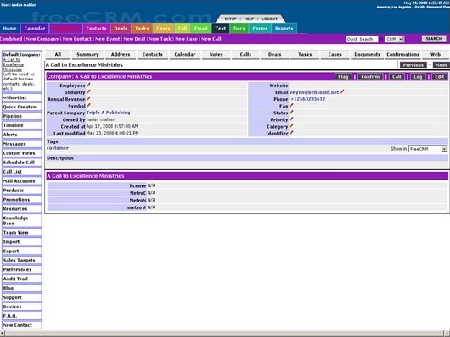 For those totally new to using CRM tools, FreeCRM is a great way to get a taste of what these services can do for you. The free version of this service offers 10 MB storage, allows for multiple users, and accepts data imported from your e-mail account. If you end up liking FreeCRM, you may consider upgrading to the pro version, with unlimited storage and more robust features. However, if you didn't enjoy your experience, you haven't lost anything.
Cloud CRM is a rapidly growing market, and new companies are opening all the time. This provides a wide variety of services available to people at all levels of technical knowledge and commitment, from full marketing support to a few useful tools for small businesses. Chances are one of the ones listed here is the right one for you.