G Could is one of the easiest backup tools, available for Android devices – once you sing up, you get 1GB free space and you can start backing up all your files and photos right away.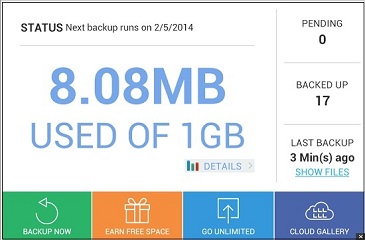 G Cloud Backup for Android tutorial
Installing the app
Go to the Google Play Store and click the install button. Once you see the app permission window, click Accept to proceed with the installation.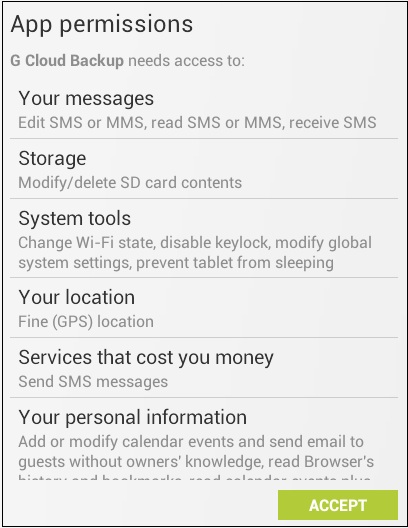 Singing up for a free G Cloud account
When you get promoted, enter your email address, select a password (make sure to write it down) and click the Sign Up button. You will receive a confirmation email with your login and password recovery link.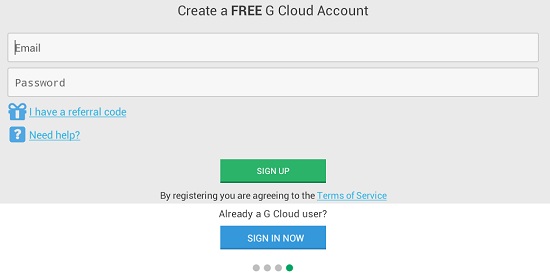 Configuring G Cloud
From the next screen, you can select which files and data to back up. Remember that when you first sign up, you only get 1GB of free storage, so you might want to skip larger files such as videos. In most cases, the free space is sufficient to store your Contacts, Messages, Call logs, Photos, and Documents. Make your selection and click the Done button.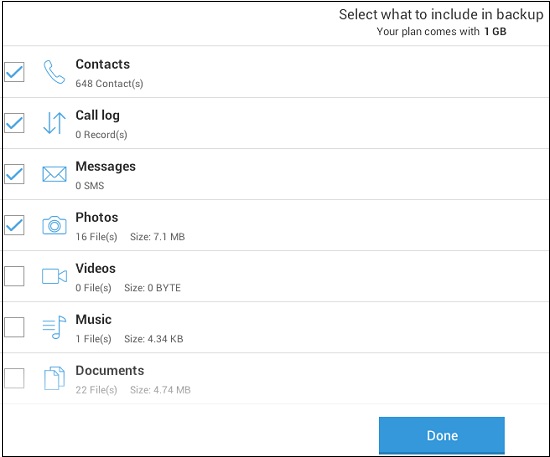 Find my Android
Another option offered by G Cloud is the Find my Android, which can come in handy if your device gets lost or stolen. Enabling the feature requires location privilege and unlock screen.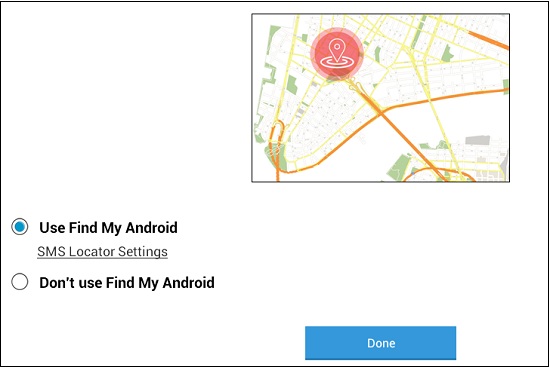 Changing the backup settings
You can change the backup settings immediately after installing the app (see the first screenshot below) or by clicking on Settings from the G Cloud menu (second screenshot below)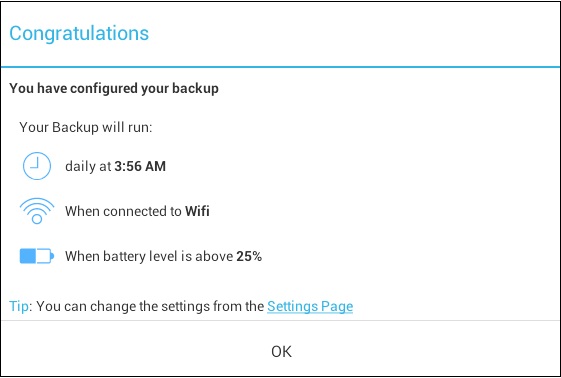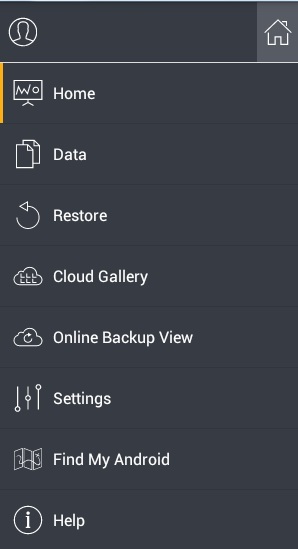 G Cloud main screen
Once you have G Cloud running, you can immediately see the amount of free space that you have used so far, the number of backed up files, the time of the last backup, and other useful information.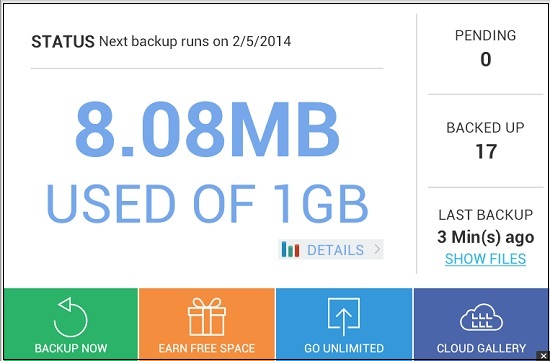 With G Cloud, there are several ways to earn free space – simply click the Earn free space tile and on the next screen, you will see how much free space performing each task will get you. Sharing or Liking on Facebook will add 200MB and so will a Tweet or following on Twitter. Writing a review will earn you 300MB and you can always purchase lifetime free space for a one-off low payment as well.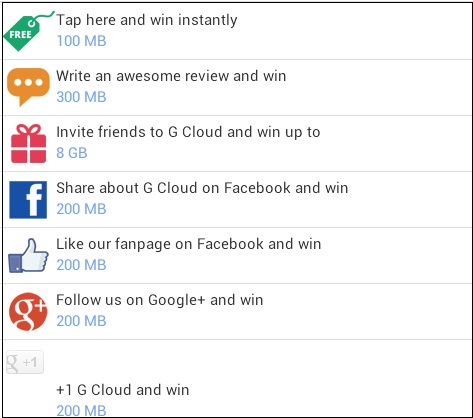 From the main screen, you can also view the files that have already been backed up and if you need to restore them, you can do so by clicking on the Restore option from the G Cloud menu. Even if you restore your files on a brand new device, all you need to do is sign in with your credentials and follow the G Cloud wizard.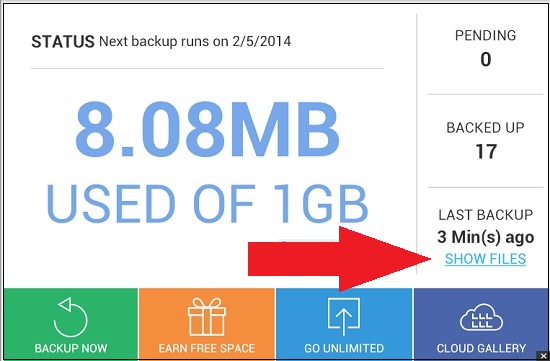 Conclusion
While there are other solutions, which offer more free space, G Cloud remains one of the most popular one as it is extremely easy to use, lets you earn free space, and has all the important features you may need.