Driver IRQL Not less or Equal is an error which people might experience due to two reasons. Find out more after the break.
This can either be persisting due to some issue with your RAM or due to the Overloaded condition of your Network card. The Network Card problem can be resovled with the reinsttallation of Windows.
Fixing The Problem
Here are some steps that we would like you to follow in order to overcome this problem.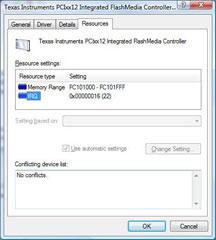 1. StepTo ensure which of the errors you are facing, read the Blue Screen of Death which appears the next time. Search the entire screen for something like ntndis.sys or anything else which is similar.
2. StepThe ntndis.sys is a virus file which you have to remove your computer from.
3. StepIn some cases the computer allows you to boot into safe mode while you are facing this problem. If you can boot into safe mode then try removing the ntndis.sys file with the help of any good Anti Virus program.
4. StepIf there isn't any problem with your Network Card then the problem you are facing is due to the RAM. Try removing the RAM, clean it and then fix it into any other slot.
5. StepIn case none of this helps you then try restoring your system to an earlier point. Use the Windows System Restore Utility and Restore your system to an earlier point where it was working perfectly.
This is the best possible method to overcome the Driver irql Not less or Equal problem. In case you have any queries, feel free to contact us.