You need some disk space urgently? Well, you could either look into our guide how to free up disk space in Windows 7 or follow the instructions after the break to delete the pagefile.sys (not recommended)!
What is the pagefile.sys and why shouldn't I delete it?
The pagefile.sys is the virtual memory file that is saved on your hard drive. Therefore this file can become quite big. Whenever you don't have enough physical RAM the system can use the virtual RAM to speed up the current process. So, the virtual memory is quite essential for a fast system and it is not recommended to disable it. Even on systems with a lot of RAM you will need this file badly. Actually, the more physical RAM you have, the more virtual memory you should have. As a rule of thumb, you should always have 1.5 times more virtual memory than physical RAM, recommended is 2 times more.
As you can see, deleting the pagefile.sys is not a good solution and you should only do it if you need disk space urgently.
ALTERNATIVE: It may be a better alternative to delete the hiberfil.sys (the hibernation file) and stop using hibernation while you are low on disk space.
Delete pagefile.sys
1. StepOpen up the Control Panel
2. Step Click on System and Security
3. Step Click on the System link:

(The text "System" is a link)
4. Step In the sidebar click on "Advanced system settings"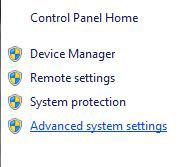 5. Step Go to the tab Advanced: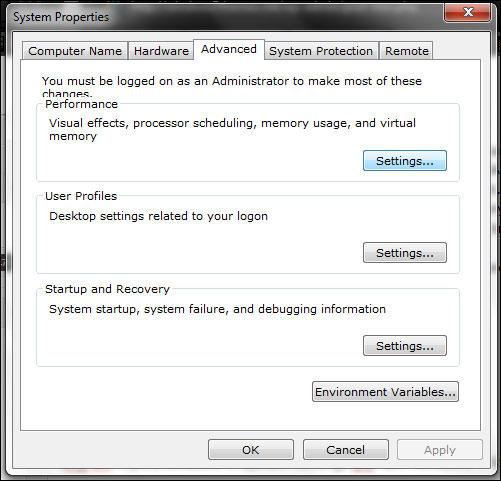 6. StepClick on Settings at the top (Performance field)
7. Step Go to the Advanced tab
8. StepAt the bottom you will see how much disk space is currently used as virtual memory. Click on the Change button

9. Step Uncheck Automatically manage paging file size for all drives
10. Step Check No paging file and click on Set
11. Click on Ok and reboot. The pagefile.sys will be gone for good you don't even have to delete it.
If the pagefile.sys is still there, don't delete it manually and double-check that you followed the instructions carefully. Only then if the virtual memory is set to 0 you can try to delete the pagefile.sys