Did you stumble on a Firefox Jar theme, but you don't have a clue how to install the themes? Here's a short tutorial that will help you to install all Firefox themes.
0. Know the difference between Firefox Personas and Firefox themes: Personas can be installed with one click, while real Firefox themes can only be installed via the built-in theme manager. Link: 50 Free Firefox "Personas" Themes
1. Step Download the Firefox theme (Jar file). Make sure that you download themes only from valid sources like our site or well-known theme sites.
2. Step Click on Tools, then on Add-ons and go to the tab Themes
3. Step Drag the .jar file into the area below the default Firefox theme: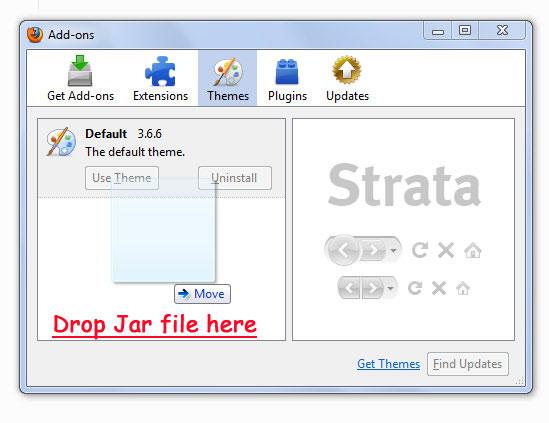 4. StepConfirm the installation if you know the author of the Firefox .jar theme: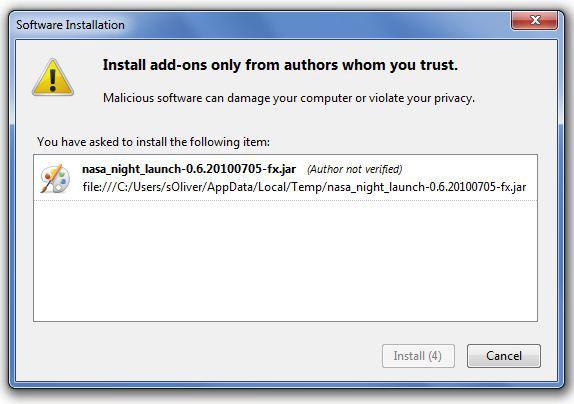 5. Step Restart Firefox
6. Step You have successfully installed your Firefox jar theme! Congratz!