Do you want a special dark NASA firefox theme and get a free NASA game? We've got your covered! Even if you don't know how to install firefox themes.
We have over 50 free Firefox themes on our site, but they are actually "Personas" and not real Firefox themes, so I thought it would be great to have some real Firefox themes! Let's take a look at this dark space theme that has been downloaded over 11 million times:
Tip: If you like this theme, support the author and donate some money.
How to install Firefox themes
If you don't know how to install the theme, read our tutorial: how to install Firefox .jar themes
Free Windows 7 NASA Theme
NASA Space Theme for Windows 7
UFO/NASA Special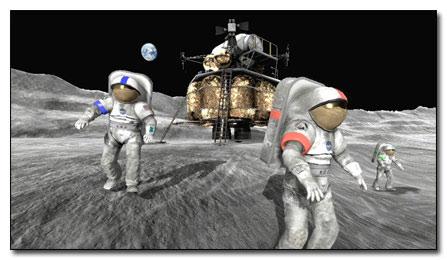 If you haven't checked out the official NASA Moonbase game yet, you should check out our UFO special with some additional thoughts about UFO disclosure, moon bases and the drake equation.