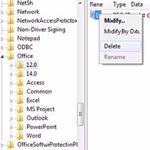 At times when you try to uninstall Office or Adobe Reader you might get an error i.e "Error 1606". Let's fix that!
Steps to fix error 1606
Important: This tutorial is for uninstalling Office, not Adobe Reader but you can try and see if there are similar registry keys for Adobe Reader, simply uncollapse Adobe instead of Microsoft and dig a little deeper
1. Step Click on the Start button and type Regedit into the 'Search Program and files' box. Next, click on the Regedit icon.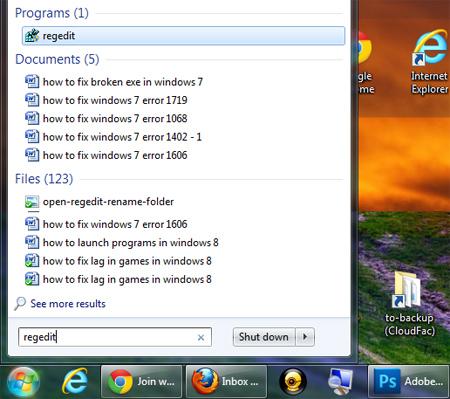 2. Step Next, locate and expand the following registry subkey – HKEY_LOCAL_MACHINE\Software\Microsoft\Office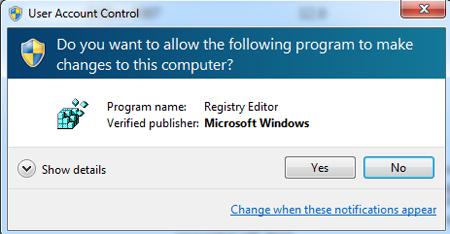 3. StepNext, locate and expand
HKEY_LOCAL_MACHINE\Software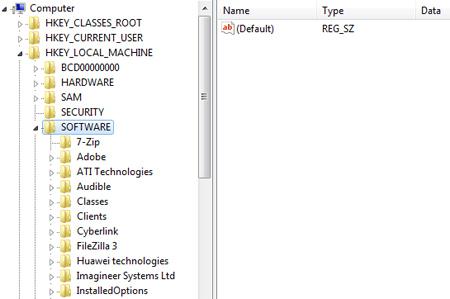 4. Step Next, under Software, expand Microsoft\Office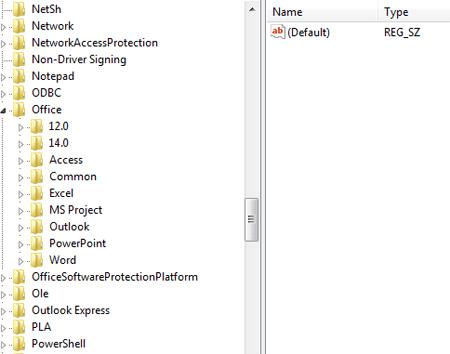 5. Step Next, depending on your Office version select the entries on the left pane. If you have Office 2010 then select 14.0 on the right pane. If you have Office 2007 then select 12.0. For Office 2003 select 11.0 and for Office XP select 10.0. In my case it is Office 2007 so i select 12.0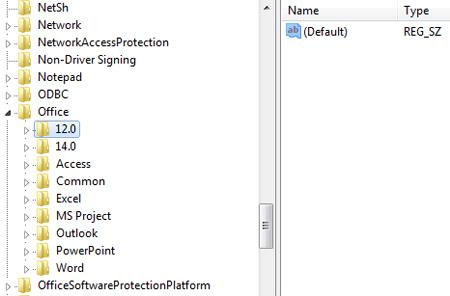 6. Step Finally, delete the entry on the right side of the pane. That are the complete steps to fix Windows 7 error 1606.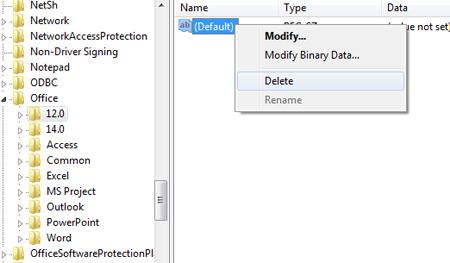 Conclusion
You can also use registry cleaners like ccleaner to fix common registry errors – however here at windows7themes.net we prefer to do stuff like that manually, much more reliable!
Related Errors