At the time of this writing, there are more than 10 million compromised Android apps, which perform a number of malicious operations ranging from sending unsolicited messages to stealing the user's financial information.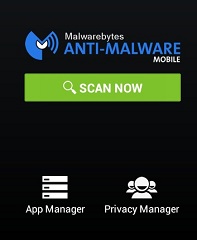 Malwarebytes Anti-Malware Mobile can scan your device for security vulnerabilities, detect and eliminate spyware, and keep your Android phone or tablet malware free!
While Android as an Operating System is secure, many users download and install apps from unconfirmed locations and expose their devices to various malicious threats. Each time the users give a unknown app various permissions and access to every part of their system, they expose their mobile devices to potential threats. The two most successful ways to keep your data secure is to always pay attention to the security permissions an app requires and install a mobile security tool such as Malwarebytes Anti-Malware Mobile.
Malwarebytes Anti-Malware Mobile
Installing Malwarebytes Anti-Malware Mobile
Go to the Google Play store and tap the Install button, tap Accept on the next window, then choose Activate automatic protection when promoted.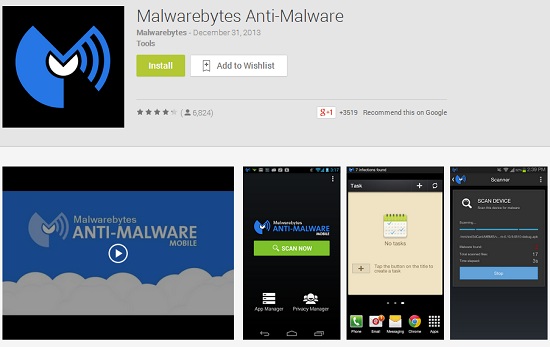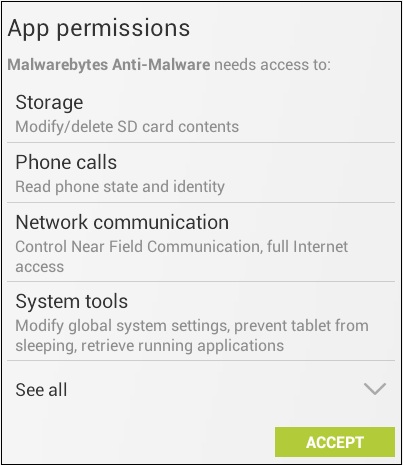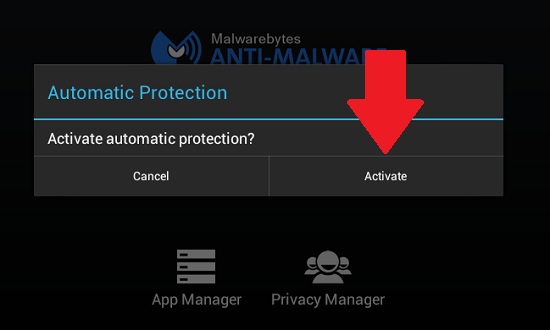 Using Malwarebytes Anti-Malware Mobile
Malwarebytes Anti-Malware Mobile has a simple interface with large Scan button as well as App and Privacy managers. Once you have the app installed, click the Scan button to determine if your mobile device is infected with any malware, Trojans, or spyware. The scan will display the number of infected files (if found), the number of scanned files, as well as the elapsed time; if Malware is found, similar to the Desktop version of Malwarebytes Anti-Malware, you can choose to Delete the infected item, or select an item and choose Skip and Add to Whitelist if you are certain that it is a false positive.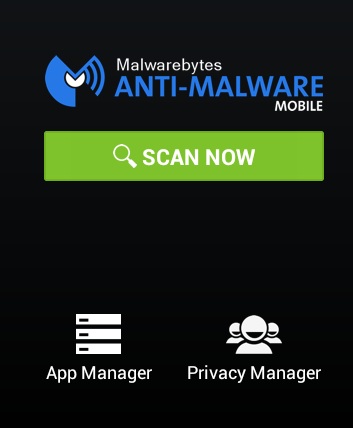 The Privacy manager gives you a complete breakdown of all the installed apps and their access privileges. Tap on Privacy manager, rin a scan, and then you can go to each app and change some of the privileges or uninstall the app completely if you no longer need it.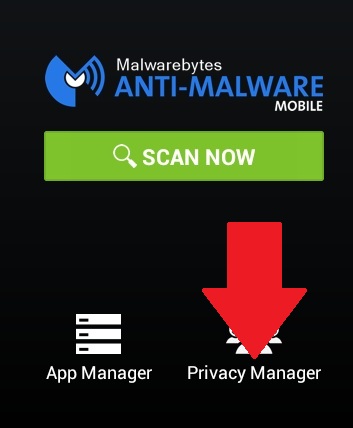 The Security Audit is the feature, which atomically identifies potential security vulnerabilities and recommends a course of action that can help you neutralize them.
You can schedule a scan from the Settings menu – tap the three squares at the top right corner, tap Settings, then Scheduled Scans.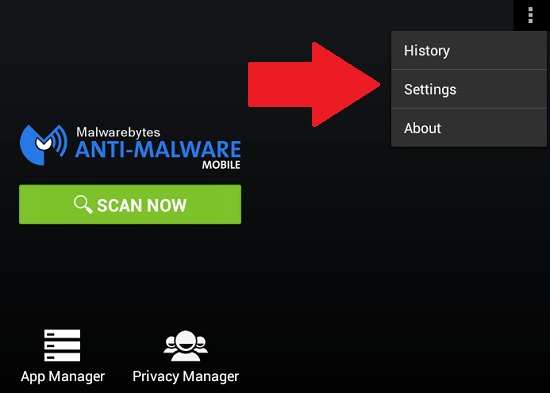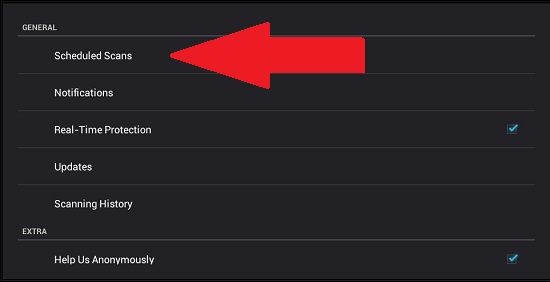 On the next screen, you can change the scan frequency, days and time, as well as several other options.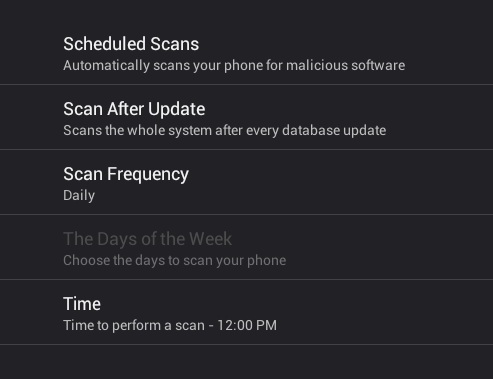 Conclusion
While Android is an OS, which comes with several built-in security layers, many users are completely unaware of the consequences their own actions might have. Malwarebytes Anti-Malware Mobile will find, eliminate, and warn you against potential or existing threats – with a price tag of Free, this app is a definite must-have!