Now topping 65 million users worldwide, Evernote is one of the most successful note- taking apps in the world. Skitch is a screen capture and annotation tool that is also growing fast.

It has been refined to integrate tightly with Evernote. You don't need Evernote to use it, but it they go together like peanut butter and jam.
Screen annotation tools are useful because they make it much easier to explain and demonstrate ideas, instructions and concepts. It's much more productive to take a screen shot of what you are trying to explain, and make it even more useful with arrows, highlights and text annotations.
Clean Look
Skitch keeps things simple. In fact, Skitch 2.0 actually has fewer features than previous versions, and some competitors such as Snag-It offer more features and extras. Still, Skitch sticks to a lean feature set and works to make sure they shine. The program loads fast, and the user interface is clean and free from the clutter of features that you may rarely or never use.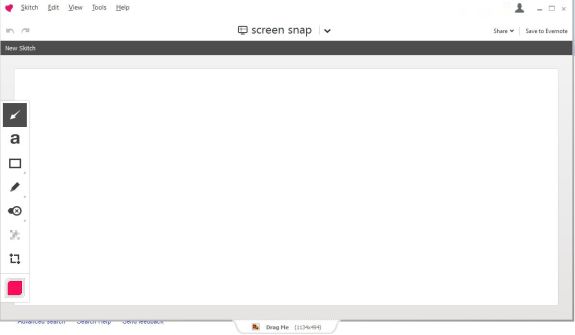 The vertical toolbar features only seven tools:
* Arrow for pointing at objects.
* Text tool.
* Shape tool for surrounding objects.
* Highlighter.
* Stamp tool.
* Pixelizer for blurring.
* Crop tool.
* Color picker.

Evernote Connection
Every time you fire up Skitch, it gives you the option to log in to Evernote. Evernote gives you the ability to save and sync you Skitch notations. However, you can use it without Evernote. But remember that you cannot save any annotated images without an Evernote account. Heck, it's free. Go for it. If you don't want to log in, when the Evernote log in screen appears, select "Maybe Later."
Like Evernote, one of the best things about Skitch is that is available on many platforms including:
* Windows Desktop
* Windows 8
* iPhone, iPad, iPod Touch
* Mac OSX
* Android
What are possible uses of Skitch?
* Send your web developer the changes you want to make to your website.
* Take a picture of an item you want to sell on eBay. Highlight selected parts of the picture with colored rectangles to direct the eye.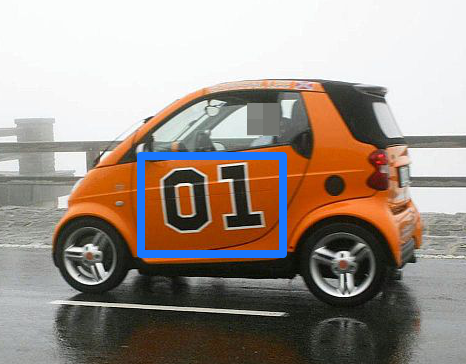 Car For Sale. Features cool racing numbers on doors!
* Take a picture of a whiteboard full of notes. Add your own text notes at the bottom.
* Use the pixelizer to blur license plates of cars you saw taking up two spaces in the lot.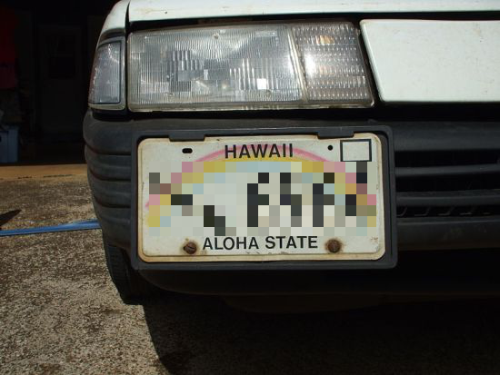 What's missing? Well, don't look too hard for any filters, special effects or Instagram-type "retro photo" treatments. They just are not there. And you can't resize photos, which gets annoying occasionally.
Skitch is a lean, efficient screen capture and annotation tool. You'll like its simplicity, speed and clean design. Especially if you are an Evernote fan, it's worth taking a closer look.