Believe it or not, but you can install all of the official Windows 7 Themes on Vista and XP.
One of the tools that is able to handle ".themepacks" is 7-zip: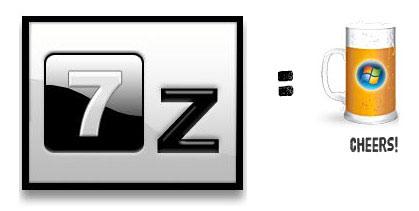 1. Download Official Windows 7 Themes
First of all, you should find some "official" Windows 7 Themes that you like. Keep in mind that only official themes will work probably, unsigned 3rd-party themes might still cause a lot of trouble on Vista (but worth trying).
Check out this post to download official Microsoft themes: Microsoft Windows 7 Themes
2. Extract Themepack File & Install
For this tutorial, I've picked the Avatar Theme. You can't drag and drop the .themepack files into 7-ZIP.
1. Step Go to "File" – Click on "Open Inside" (CTRL + PgDn)
2. StepGo to your download folder and double-click on for example "Avatar_Windows7.themepack"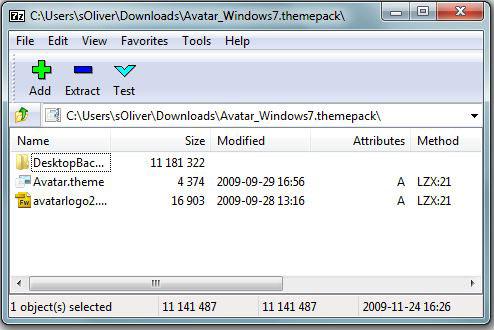 3. Step After you extracted all the files, you have to double-click on the ".theme" file. Windows Vista supports this file format and Aero, so they will be fully compatible! XP doesn't support Aero, so you can simply extract the wallpapers only and set them as your desktop background.
This step is needed to manually install the themes on Vista:
Copy all of the files & folders to the theme folder: C:\Users\yourusername\AppData\Local\Microsoft\Windows\Themes
If you are not sure about this step, I suggest you read this: Windows 7 Themes Folder Location
3. Download Windows 7 Background Changer for Vista (optional)
Ok, Vista doesn't have a built-in background changer like Windows 7 does, but there are plenty of great tools that can do it for you. One of the best is "John's Background Switcher":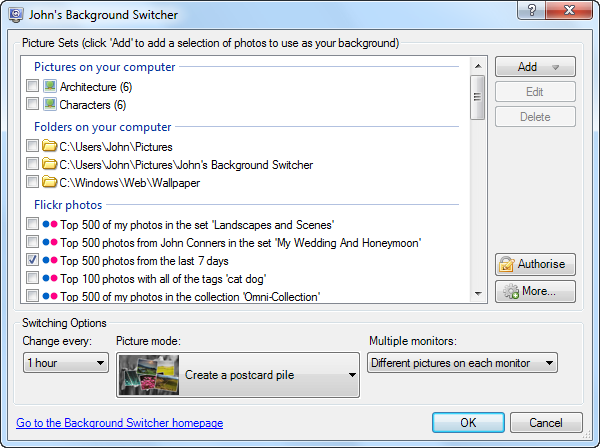 4. Copy Windows 7 Screensaver (optional)
Luckily, almost all screensavers are compatible with Windows Xp, Vista and Windows 7. All you have to do is to copy the .scr files (for screensaver) into the Windows 7 Screensaver folder:
C:\Windows\System32 (Yes, this is the correct folder, there is NO sub-folder for screensavers)
If you are looking for some good screensavers, you might want to check out our Windows 7 Screensaver page.
5. Copy desktop icons (optional)
If you themepack comes with desktop icons, you will have to install them manually.
1. Step Right-click on your desktop – Click on "Personalize"
2. Step Click on "Change desktop icons"
3. Step Assign each icon manually after clicking on "change icon":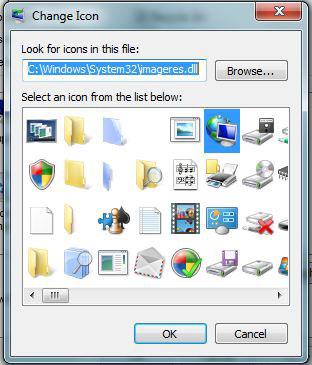 Enjoy! I hope this solved your question how to install Windows 7 themes on Vista, but if you have any questions, feel free to post your question here or on the forums!