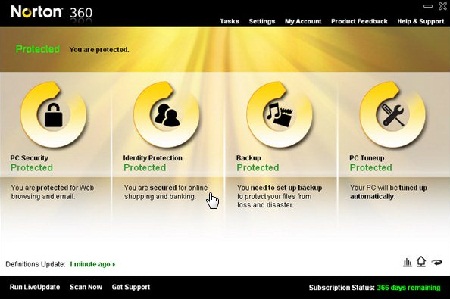 Staying secure becomes increasingly more difficult with new threats emerging on a daily basis. We reviewed 5 of the best all-around security suites that can keep you secure
With so many threats to computers, it's imperative that PC users find Antivirus and Firewall protection for their machine. However, buying individual software can prove expensive and certain programs may not to work as well independently. Security suites can help solve this problem. Take a look at the pros and cons of the top security suites of 2013 in order to decide which one offers the best protection for its price.
1) Norton 360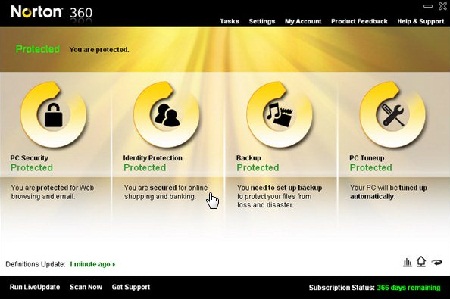 Norton has remained a trusted name in Internet security and antivirus protection, and this year averaged 4 ½ out of 5 stars on its security suite from PCMag. Norton 360 is available for just under $40. This suite scored 5 stars for its firewall, 4.5 for virus removal, 4.5 for antispam, and 4 for virus blocking. This traditional looking suite is user friendly, but may slow down PCs more than others. It also charges extra for premier parental controls.
2) Webroot SecureAnywhere Complete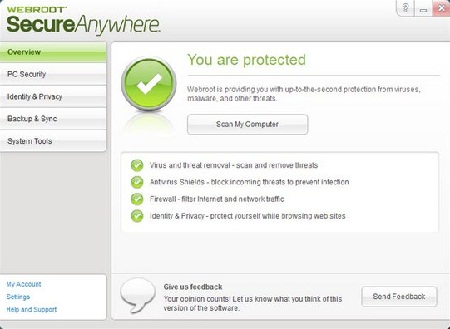 Webroot's complete security suite is a highly rated suite for 2013. Rated at 4 ½ stars overall by PC Mag, this popular antivirus and internet security suite has all of the essentials, complete with online backup and file sharing. Webroot can also be found for just under $40 annually and is heralded as the smallest suite out there. The negatives of the suite are lack of parental controls and antispam software. Phishing detection is also a bit lower than other suites.
3) Bitdefender Total Security Suite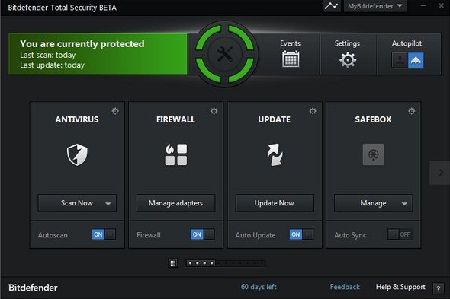 Bitdefender is another popular security suite, charging around $70 for its antivirus and firewall complete package. Bitdefender has one of the highest virus removal scores from PCMag and clocks in at 4 out of 5 stars overall. Their social media antivirus technology is extremely unique as well. On the downside, this suite is one of the more expensive ones and could score better on its virus blocking performance.
4) Kaspersky Total Security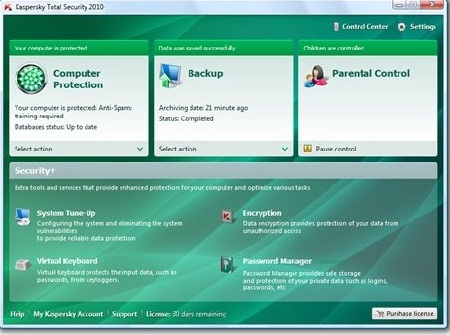 Also checking in with 4 out of 5 stars overall from PCMag is Kaspersky's Total Security System. Kaspersky's firewall is one of the best users could find, scoring 4 ½ stars. It's also rated highly for its antiphishing software. Scanning on Kaspersky, however, takes much more time than other security suites, and at almost $90 a year, it's one of the highest charging computer security systems.
5) ZoneAlarm Extreme Security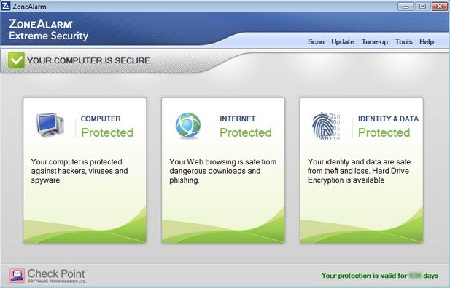 This suite is becoming increasingly more popular, earning 4 out of 5 stars from PCMag for its overall performance. Its high scoring firewall and parental control performance makes this system a good pick for computers used by children. Reviews also show this product is easy to use and operate. On the downside, ZoneAlarm costs a little under $80 annually and has a fairly low virus blocking performance rating.
Purchasing a total security suite can benefit users looking to consolidate antivirus and firewall software on their computers. Computer security is imperative to preserve PC life and functionality and suites can save users more money than buying individual packages. Looking at each suite's unique assets can help users decide which software product is best for their PCs in 2013.
Source: pcmag.com