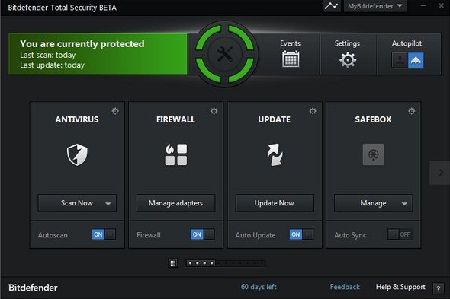 WLAN's are never secure and should be avoided, but if there's no way around you should get your hands on every program to secure your wireless network, including firewalls
Users connecting to the internet over wireless networks should follow extra measures to ensure that their network is protected and secure. Unsecured networks are easy for anyone to connect to, and hackers and dishonest computer users may use these connections to pull private information. While encrypting wireless routers can help, investing in a security software suite is the most failsafe way to ensure a wireless network is completely protected.
1) Bitdefender Total Security Suite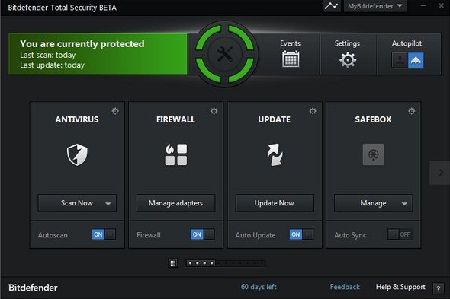 Bitdefender, costing around $70 is a popular security suite that can keep wireless networks safe. This product comes with antivirus and firewall protection, and can easily and efficiently remove viruses and malware that can invade a user's privacy. They also have social media protection options. Despite its perks, this suite is one of the most expensive packages and has only a decent virus protection rating.
2) Norton 360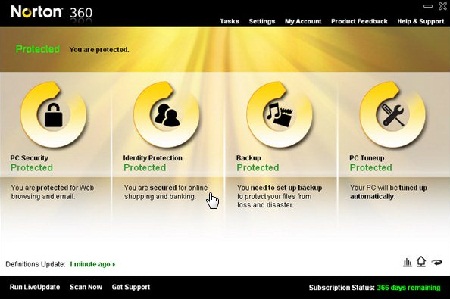 Norton 360, another trusted name in Internet security and antivirus protection, can be purchased for approximately $40. The Norton 360 suite will help protect users' wireless networks with its firewall, virus blocking, antispam detection, and virus removal processes. It's also very user friendly and easy to navigate. While this software works well, it tends to slow down PCs more than its competitors. They also charge extra for parental control security.
3) Kaspersky Total Security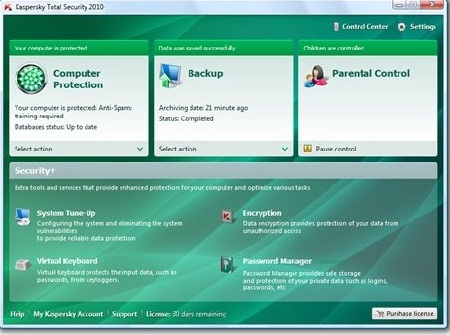 Kaspersky's Total Security System, costing around $90 per year, is another high rated security program that will keep wireless networks secure. Kaspersky has one of the best rated firewalls, as well as advanced antiphishing software. Running scans, however, takes much more time on Kaspersky than it does on other security systems. It's also one of the highest charging security suites, although its perks may be worth the price for some users.
4) Webroot SecureAnywhere Complete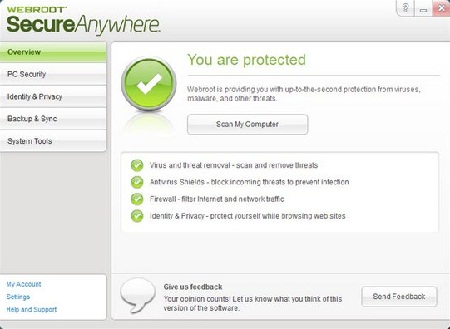 Webroot's complete security suite will cost users around $40. This popular antivirus and internet security suites contains all of the basics needed to keep wireless networks and computers secure. It also contains online backup storage and file sharing features. The size of this suite is also extremely small, taking up little space on users' computers. Two main gripes about this software are that its phishing detection is less productive than other suites, and it lacks any type of antispam software.
5) ZoneAlarm Extreme Security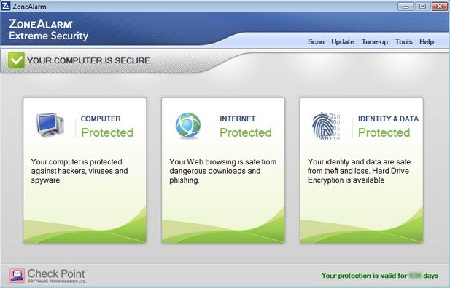 The ZoneAlarm Extreme Security suite, costing around $80 annually, is quickly becoming more popular for protecting computers and wireless networks. This suite has high rated parental control options as well as advanced firewall settings. This software is also one of the easiest for all types of users to navigate and understand. Although it yields high results with its scans and internet security features, this product has a fairly low virus blocking performance rating.
Securing a wireless network is an extremely important task that all users connecting via wireless routers should understand. These five top security software suites can help users keep hackers, viruses, and malware from accessing their wireless networks, as well as keep a user's data and folders private.