You probably know how to add multiple files to one zip file, but do you know how to zip multiple folders or files and create individual zip files for each of them automatically? This is another productivity tip that might help you to become more productive.

We use WinRAR to zip multiple files/folders into individual archives, so let's get started:
1. Step Download WinRAR
2. Step Select the files and folders that you want to create a single zip file for and right-click: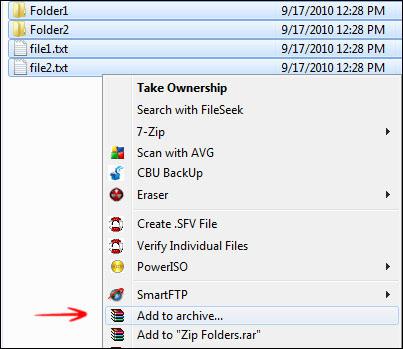 3. Step Select Add to archive…
4. Step Next, go to the tab Files and check the option Put each file to separate archive: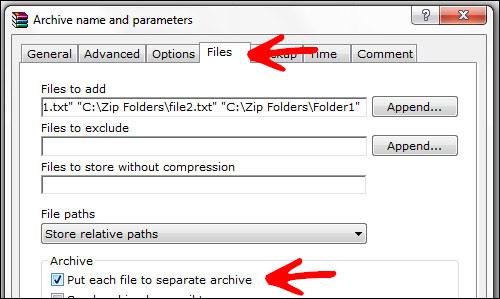 5. Step Click on OK
6. Step You have successfully create a single, individual zip archive for each selected file and/or folder.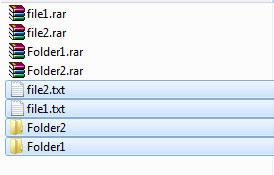 As you can see there's no need for expensive tools like "zip multiple folders into separate files 7.0" which would cost $20 or so and might not even work properly.
Oh and you might want to create zip files instead of rar files, because I usually get complaints when I use rar files.
Simply go to the tab General and select ZIP files to create ZIP archives rather than RAR archives: