We now can watch movies across multiple monitors, but what if we want to have a multi-monitor taskbar? There are some good tools that will help you to get a 2nd taskbar for your other monitor.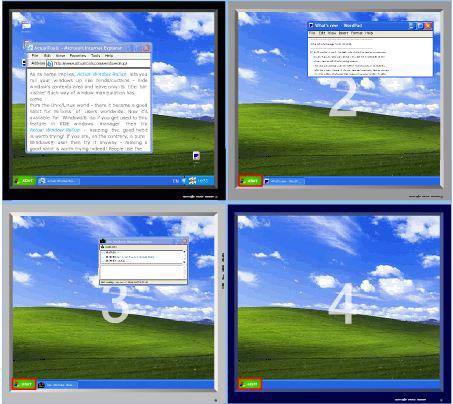 I found 3 great tools for a multi-monitor taskbar, which also support Windows 7. Oscars' Multi-Monitor Taskbar (freeware), DisplayFusion ($25) and Actual Multiple Monitors ($30). If you decide to buy a tool, I recommend to try Actual Multiple Monitors for 60 days (for free).
1. Oscar's Multi-Monitor Taksbar
The last tool that I found is a freeware tool (Pro edition is available) and provides a very basic second taskbar/toolbar that has a lot of room for all active windows on your second monitor.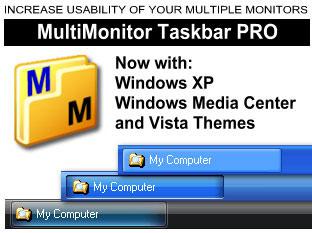 2. DisplayFusion
A great tool to manage your dual-screen wallpaper and extend your taskbar across multiple monitors. Only the Pro edition includes support for multiple taskbars, but it works flawlessly. I've been using the freeware of this to manage my dual-screen wallpaper.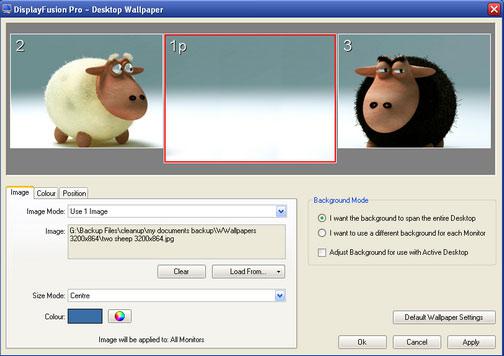 DisplayFusion Pro would cost you $25, so it's still cheap.
3. Actual Multiple Monitors
This tool also includes a manager for your multi-monitor wallpaper, multi-monitor screensaver and also includes a multi-monitor taskbar for Windows 7. It does not only extend your taskbar over two monitors, it also provides the "Start orb" (for the Start menu) on the second taskbar. Best of all, you can try it for free for 60 days: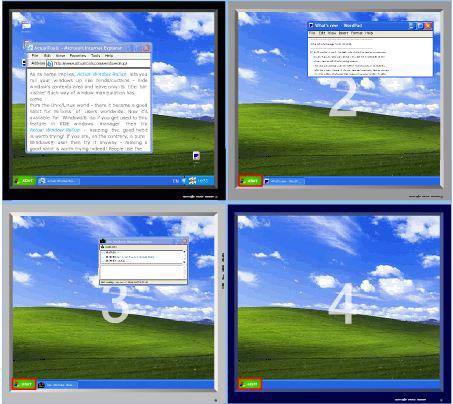 With $30, Actual Multiple Monitors is still a cheap tool and for $5 more it offers additional features that DisplayFusion does not have, e.g. dual-screen screensaver manager.
ObjectDock – Create Multiple Docks
My personal solution is a little bit different. I am using ObjectDock to create a dock on my 2nd monitor.
ObjectDock Plus even comes with support for multiple docks that you can create on your 2nd monitor.
We're giving away a copy of ObjectDesktop 2010 and ObjectDock is part of it! Christmas Giveaway