If you have an AMD graphic card, you might have to buy a couple DVI-D to DisplayPort adapters to properly extend your screen. Let's take a quick look at how it works
Important: If your card has DVI-D and DisplayPort connectors it is recommended that you use ONLY Displayport cables/adapters. Below are some adapters you can use to go from DVI-D to Displayport. It is not possible to easily extend monitors connected via two DVI-D and one DisplayPort cable. In a best case scenario you have 3 monitors with DVI-D, 3 DVI-D cables and 3 DVI-D to DisplayPort adapters like this one:
Extend Your Desktop
1. Step Right-click on your Desktop and select Screen Resolution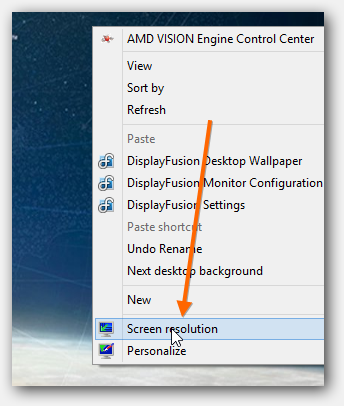 2. Step Follow the instructions below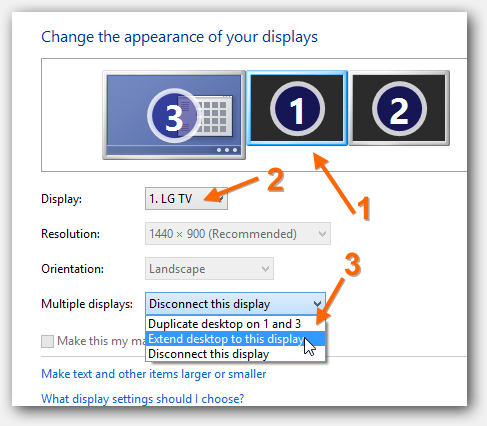 3. Step Select Extend desktop to this display – do not forget to click the Apply button
Tip: Don't Use DVI-D To Stretch Your Screen Over 3 Monitors, Use DisplayPort!
Example: Let's say your card has 3 DisplayPort connectors and 2 DVI-D connectors, if you have connected two monitors via DVI-D cables and only one via DisplayPort or Mini-Displayport, then it is likely that your AMD card won't be able to extend the screen over all three monitors. If you want to extend your screen over 3 monitors, you may need 3 Displayport adapters
In any case, let's check out how to create and arrange desktops to get you started even if you only use DVI-D cables right now
1. Step Download and install AMD's Vision Engine Control Center
2. Step Uncollapse Desktop Management and click on Creating and Arranging Desktops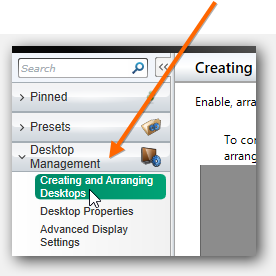 3. Step Now you should see all monitors that are currently connected – if one monitor is not connected try plugging them all out and then plug them in ONE BY ONE, starting with DisplayPort monitors
4. Step Use the arrow to disable monitors – this may become necessary to properly extend screens when using DVI-D cables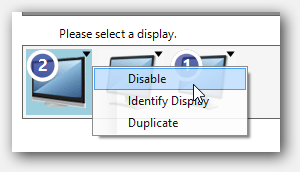 5. Step After you disabled a monitor you will be asked to confirm the changes – this is a precaution so you don't mess up your system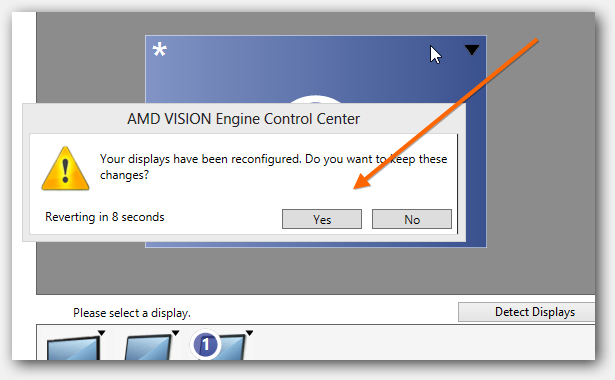 Transfer Sound From PC To TV