Do you want a Windows 7 Dock Toolbar Gadget, just like the MAC dock? There are some freeware and shareware solutions that you might want to try.

Why do you want a Windows 7 Dock Gadget?
Actually, you could say that the new Windows 7 taskbar is almost a dock, because all of the desktop icons can be pinned to the taskbar.
So, the question is, why would you want a dock toolbar for Windows 7?
a) If you want to turn Windows 7 into a MAC, using our MAC Windows 7 Theme
b) The dock gadget simply looks better
c) You can add separators to group dock icons (this is also possible in Windows 7 with a few hacks)
Freeware: XWindows Dock 2.0
The XWindows Dock supports Windows Vista and Windows 7 and can be customized via drag & drop.
Here's a demonstration how the Windows 7 dock gadget could look on your desktop:

So, download the dock toolbar, install it and then you'll already have a couple of icons on that new dock. Unfortunately, XWindows Dock 2.0 is not able to auto-recognize the icons associated with a shortcut, therefore you have to manually assign each dock icon via drag & drop. It's really simple, just takes some time.
Drag an icon onto your new dock toolbar and you will see that it's a blank placeholder. (Btw, dragging an icon onto the dock can be a little tricky, just keep trying).
Right-click on the blank icon and click "Properties":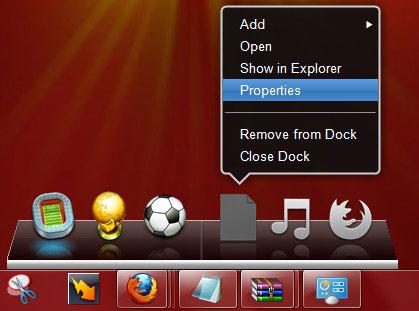 You can now drag & drop any .ico files and even .png files to replace the blank icon: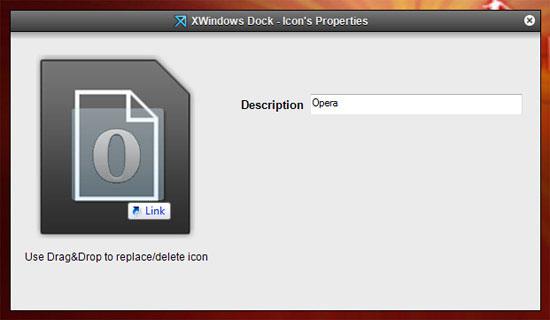 Beautiful Token Dock Icons
But where to get some beautiful dock icons in the first place? At DeviantArt, I found some really cool Dock Icons, that you can also use for our Windows 7 dock bar!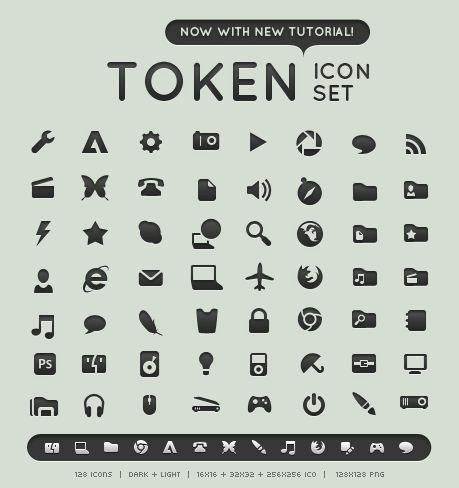 brsev created this amazing set of dock icons, you can download them here.
Freeware Solution: Stardock's Object Dock
Stardock's Object Dock is available for free. If you like, you can even upgrade to Object Dock Plus for $19.99, which allows you to create dock tabs (to organize many dock icons) and even colorize your dock toolbar.


ObjectDock Plus
The great advantage of Object Dock is that it will auto-recognize your icons and simply use the default icon; this seems not to work in XWindows Dock 2.0.

XWindows Dock + Object Dock = Compatible
If you feel like it, you can simply install both and use two object dock toolbars. If you own the plus edition of Object Dock, you can have multiple docks anyway, but if you don't this might be a handy track. I'm not sure if this works on dual-monitors, but it will work at least on 1 monitor.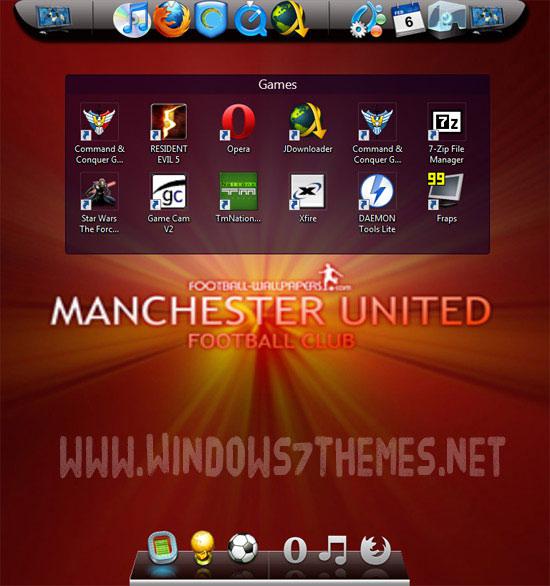 Multi-Monitor Taskbar
As suggest, you can buy Object Dock Plus for only $19.99 (I own a copy and I'm pretty satisfied) or you might want to check out our post Multi-Monitor Taskbar for Windows 7