Do you want to disable recent places / recent items in Windows 7? Here's a short how-to guide.

Disable Recent Places Items
1. Step Right-click on the taskbar at the bottom of your screen and click on Properties
2. Step Go to the tab "Start Menu".
3. Step At the bottom uncheck the options:
Store and display recently opened programs in the Start Menu
Store and display recently opened items in the Start Menu and the taskbar: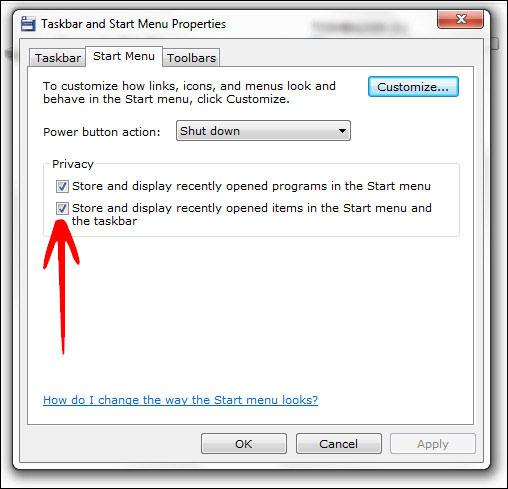 Remove Recent Places / Items From Start Menu
Ok, when you hover over the item Recent Items on your Start Menu it should display (empty), because it no longer stores recently opened programs and items. Thus, the Recent Items Entry on the Start Menu is basically useless. You can remove it completely.
1. Step Follow steps 1-3 above
2. Step Next, click on Customize

3. Step Scroll down until you find Recent Items and uncheck the item: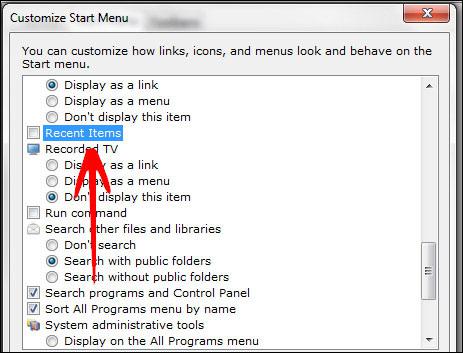 4. Step Click on OK
5. Step Click on Apply (Important!)
You have now successfully removed the Recent Items from the Start Menu. Instead you could add Games or Recorded TV.