Wondering how to disable Java in Firefox? It's quite easy and should solve a lot problems, e.g. plugin-container.exe has encountered a problem. More after break.

This tutorial describes how to disable Java in Firefox 3.6.10. If you are using a similar version 3.6.x you will be able to follow this tutorial quite easily.
1. Step Click on Tools, Add-ons: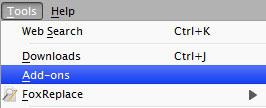 2. StepGo to the tab Plugins
3. Step Scroll down until you find something like Java (TM) Platform SE 6 U17 (6.0.170.4) (Next-generation Java plugin) and click on the big Disable button: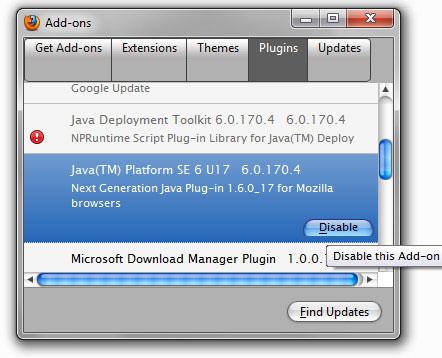 4. Step Restart Firefox.
5. Step You have successfully disable Java in Firefox and Firefox should now run a lot smoother because Java is disabled.
If you would like to know how to disable Java in Firefox instead, read this.
Firefox Mac Theme
Want to download our Mac Theme for Firefox?