Disabling Java in Internet Explorer 9 is a bit more complicated than disabling Java in Firefox. Here's a short how-to.

This tutorial describes how to disable Java in Internet Explorer 9 (beta) and Internet Explorer 8. If you have a previous version of Internet Explorer (7 or 6) you should upgrade immediately, because it is no longer secure to use an outdated browser and safe the web.
Download Internet Explorer 9 Beta
1. Step Open Internet Explorer 9
2. Step Click on the Tools icon (ALT + X) and click on Options: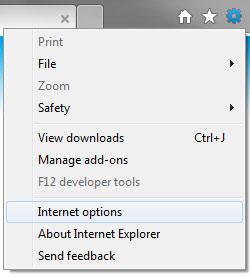 3. Step Go to the tab Security and then click on the big Custom level… button: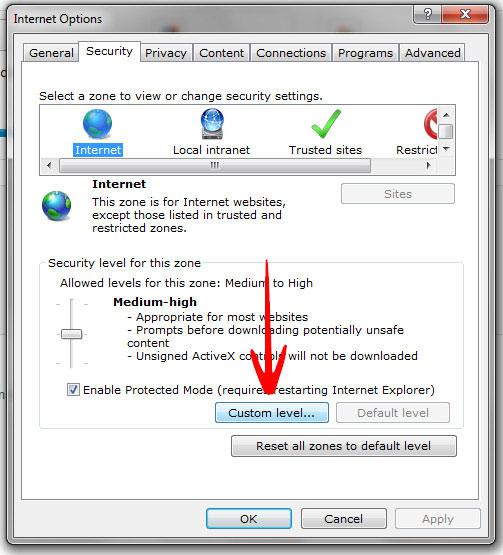 4. Step Scroll down and down until you find Scripting of Java applets
5. Step Check Disable and click on OK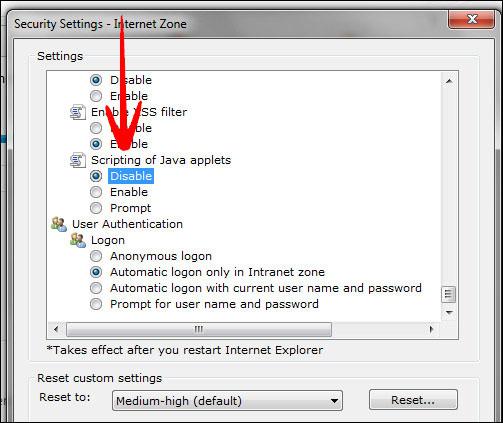 6. Step Restart the Internet Explorer 9
7. Step You have successfully disabled Java in Internet Explorer 9.
Disabling Java can speed up your websites quite a bit, because Java often slows down websites and website loading.
If you would like to know how to disable Java in Firefox instead, read this.