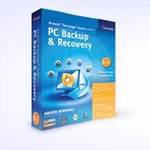 If you want to get some backup software, you should consider hard drive cloning software instead. We reviewed 4 tools for 2015.
Disk cloning is an easy way to back up a computer. It copies the entire hard drive disk exactly as it is and moves it to another hard drive disk. Though there are many choices of backup software available, not all of them offer hard drive cloning. Similarly, some programs offer cloning but not other forms of backup protection.
1 ODIN (Open Disk Imager in a Nutshell, Free Open-Source)
The Open Disk Imager in a Nutshell, usually referred to simply as ODIN, is an open source disk clone utility. It is completely free and supports all Windows file systems, both 32-bit and 64-bit. The software does not require installation and can be run directly from an external drive. The backup uses only clusters to save time and there is a compression option to save space. Considering its price tag, or lack thereof, and its many features and capabilities, it is not hard to see why ODIN is on the list of most reliable hard drive cloning programs.
2 Clonezilla (Free, Open Source)

Clonezilla is another open source (read: free) option for cloning single and multiple hard drives. The basic Clonezilla live software is intended for single machine backup, but the Cllonezilla SE program can be used to clone many computers at once. The program only clones used blocks and as a result is dizzyingly fast. The cloned image file can be saved on a local disc, ssh server, samba server, or NFS server. Though the program is geared towards those with experience, Clonezilla is definitely one of the best choices to get the job done.
3 Paragon Backup & Recovery
Get Backup And Recovery 2012 Free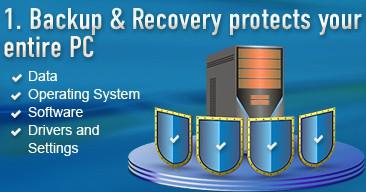 Paragon Backup & Recovery creates a separate partition on the system known as the Backup Capsule. The capsule is hidden and cannot be mounted to the operating system. This prevents any corruption and ensures that the info is accessible when needed. The hard drive is copied to this partition so that in the case of computer damage, the hard drive can be restored to its original pristine condition. Paragon Backup & Recovery is available in a paid and free edition, with the paid option obviously offering more features. Both options offer basic hard drive cloning.
4 Acronis True Image Home (Free Trial Available)

Acronis True Image Home offers users the option of creating an image of their hard drive or cloning the entire system. The True Image option creates an exact copy of whichever parts of the computer (system, partition, folders, or files) are selected. When possible, the copied parts are compressed into a zip file to conserve space. The Disk Clone tool, on the other hand, copies and moves the entire contents of the hard drive as they are from one hard drive disk to another. This allows all functions, features, and customization options to remain exactly as they were.
Tools like Clonezilla or ODIN, are open source and are therefore completely free. Other options cost to purchase, but offer many more options that just a basic clone. When it comes to Paragon Backup & Recovery, you can choose whether you want a free basic program or the pricier software with more options.