Do you take a lot of high-quality photos with your digital SLR? Then you are surly using the uncompressed RAW format. If you want to know how to view RAW files in Windows 7 (64-bit) and get RAW thumbnail previews, read more after the break.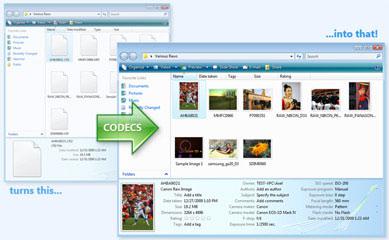 Quick Links
Download RAW Sample Photos
Download Photoshop/Photoshop Lightroom
View Raw Photos in Photoshop
View RAW Photos in Windows 7 Explorer
View RAW Photos in Windows 7 64-bit
Convert RAW Photos
Download RAW Sample Photos
Ok, after an hour trying to find my battery charger, I decided to simply download a few RAW photos instead of taking some photos. That's also an advantage because you can compare your current digital SLR camera with other cameras.
If you need more RAW photos to compare your own camera with some Nikon SLR cameras, you can download more here.
Download Photoshop or Photoshop Lightroom
If you don't already own a copy of Photoshop, make sure to download a free trial of the program at Adobe.com:
Download Photoshop or Photoshop Elements
Photoshop is the best program for professional photo editing and for editing and managing RAW photos.
Are you on a budget? Photoshop Lightroom is a standalone program that every photographer should have (professional or amateur). Because it is significantly cheaper than Photoshop and can be used WITHOUT Photoshop it is the perfect solutions for ambitious photographers!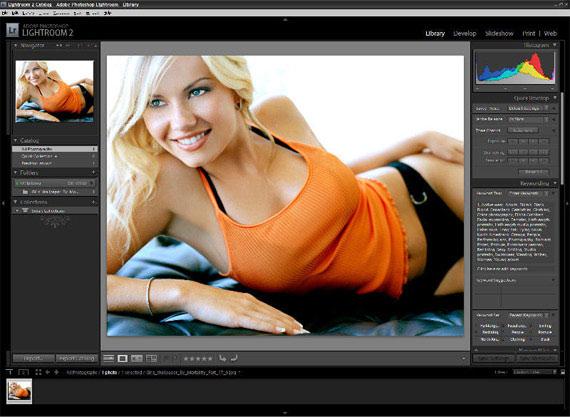 Download Photoshop Lightroom Free Trial
Tip: Adobe Bridge is the best program for managing photos, including RAW photos. After installing the Adobe plugin for RAW photos (more below), you will be able to manage RAW photos via Adobe Bridge.
View and Manage RAW Photos in Photoshop
By default Photoshop is not capable of handling RAW photos. However, Adobe provides a plugin that allows you to view and manage RAW photos quite easily.
1. Step Download Adobe Plugin for RAW photos (Adobe Photoshop CS3 or higher!)
2. Step Extract Camera Raw.8bi to C:\Program Files\Common Files\Adobe\Plug-Ins\CS5\File Formats
3. Step Start Photoshop
For previous versions of Photoshop (CS2 and below) you will need to download Camera Raw 3.7!
View RAW Photos (Thumbs) in Windows 7 Explorer
If you only want to view RAW photos in your Windows Explorer, you have to download codecs for your digital camera. They can be downloaded from the camera manufacturer website, e.g. Canon, Nikon, etc.
Important: The codecs below are free, but only work on Windows 7 64-bit. Below you will find a codec that works on Windows 7 64-bit as well.
View RAW Photos in Windows 7 64-bit!
Unfortunately, many codecs will simply not work on Windows 7 64-bit. Most of the camera manufacturers don't provide codecs for 64-bit systems. However, there is a great RAW codec package for 64-bit systems for a cheap price of $14.99:

Download RAW Codecs for Windows 7 64-bit
Convert RAW Photos
Are you looking for a professional photo management software that allows you to convert RAW photos? Microsoft provides a top-notch solution: