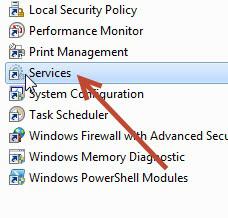 One of the most annoying prompts is the message "Do you want to scan fix the removable drive" – however it is quite is easy to disable AutoPlay hardware events like this one in Windows 7 using the service configuration
Windows XP and further versions have fantastic option of scanning and fixing a removable drive when it gets connected to the system. Whenever you connect a removable drive such as an USB drive, or an external hard drive, the system prompts you to scan and fix the drive by asking Do you want to scan and fix removable drive? If you are comfortable with this nag, then you don't have to follow this tutorial but if you deal with several removable devices on a daily basis then this could be an annoying experience.
The Do you want to scan and fix removable drive? is usually prompted by Windows whenever it detects errors in drives. Please take into account that by doing so you are also disabling the Autoplay feature of Windows 7. If you are comfortable with this, then proceed ahead:
1. StepOpen up Control Panel via Run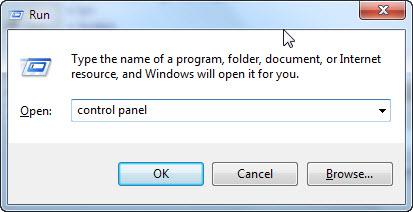 2. StepClick Administrative Tools
3. StepClick on Services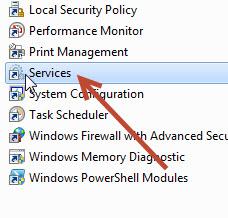 4. StepRight click the Shell Hardware Detection
5. StepNow click Stop in Service Status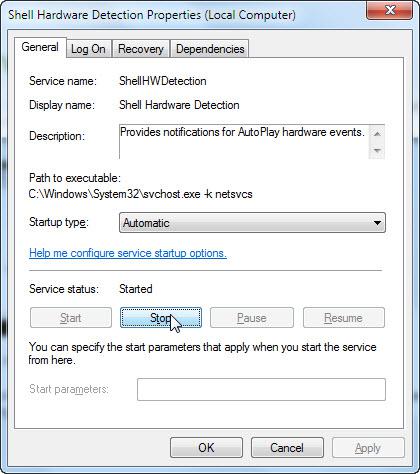 6. StepYou would now be prompted with another small windows asking you to disable Windows Image Acquisition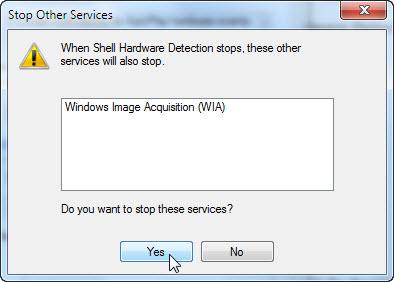 7.Now disable Shell Hardware Detection through the drop down list next to Startup type: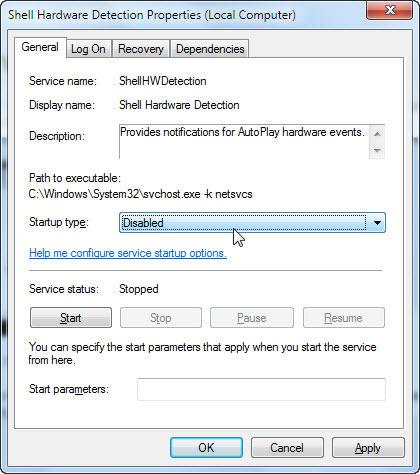 Conclusion
You have now finally disabled the Shell Detection Hardware. In case you want to re-enable it, you can do so effectively by following the same steps and starting the service back again.