If you are new to Windows 7 or 8, you may put a lot of folder desktop shortcuts on your desktop, so you can access folders more quickly. There is an easy way to change folder icons too if you want to have a unique icon for each folder
Walkthrough: Customize Folder
1. Step Go to your desktop
2. Step Right-click on a folder that you want to customize and click on Properties
3. Step Now at the top there are a couple tabs, select the tab Customization
4. Step At the bottom, click on Change Icon and a new window will pop up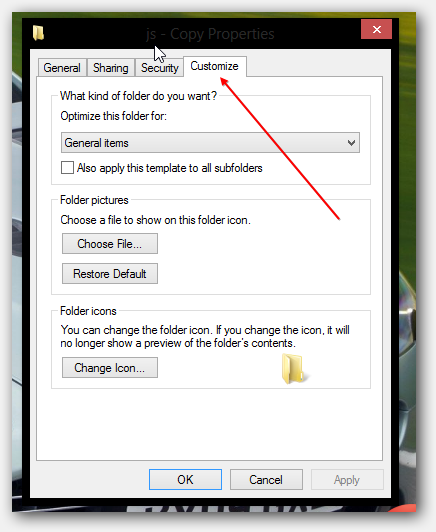 5. Step You can now browse for an icon or select one from the list.
6. Step You can only use .ico files or retrieve icons from existing DLL, EXE or ICL files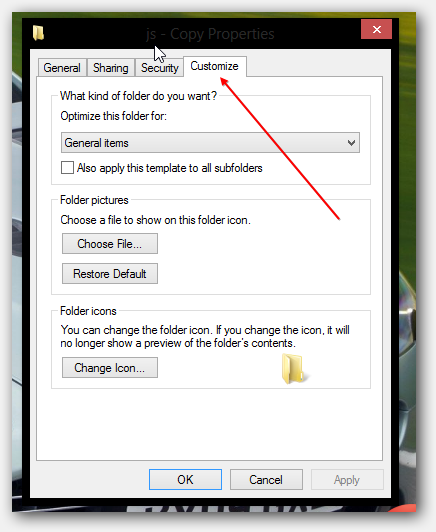 7. Step A great site to convert regular images to icon files is convertico.com – you can find out more about how this works here
That's it!
You can also change the regular folder icon so all folders look differently automatically, but for that you need to modify a DLL file – read through this guide
More Info