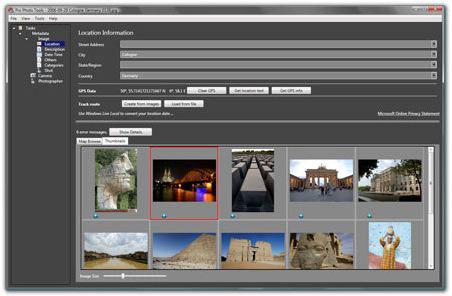 Are you looking for a good photo management software for Windows 7? Microsoft developed a nice application for professional photo management that is able to convert RAW photos, allows you to change the metadata of photos and supports geotagging!
Photo Geotagging & Metadata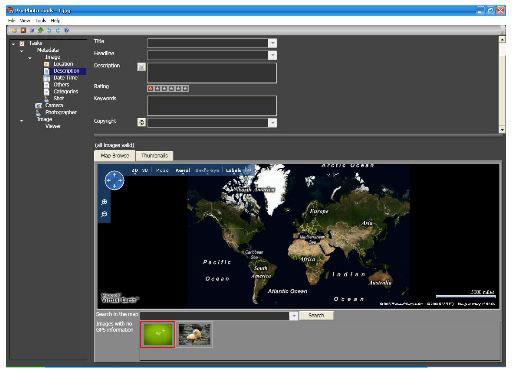 The application is called Pro Photo Tools 2. My favorite feature of Microsoft Pro Photo Tools 2 is definitely geotagging. If you want to quickly find out where one of your photos has been taken, you can search your geotags for the location and within seconds get your results. You can then assign GPS coordinates to your photos. It also works the other way around: If your photos have GPS coordinates Pro Photo Tools can store the actual name of the location.
Possible via Microsoft Photo Tools 2:
Picture location metadata => Convert to GPS coordinates
GPS coordinates => Convert to picture location name
Professional photographers know that metatags and geotags are becoming more and more important for effective photo management and that's why I would recommend this tool to any photographer out there who's looking for a free tool for managing their photos. This is one of Microsoft's hidden jewels!
Adding the precise location to your images can be done via a built-in map browser: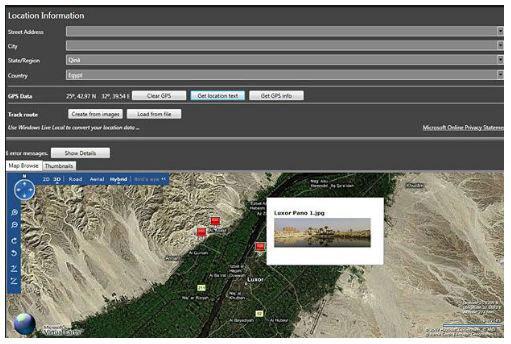 If I'm not mistaken, pictures with geotags can also be used for Microsoft's project Photosynth that creates a virtual 3D world of real life pictures, similar to Google Earth.
Download Free Photo Management Software

You can download Pro Photo Tools 2.2 from here.