If you want to record MP3's on Windows 7 you'll have to install the free Lame MP3 encoder. This can be complicated on Windows 7 x64. Here are few instructions how to install Lame on x64 anyway.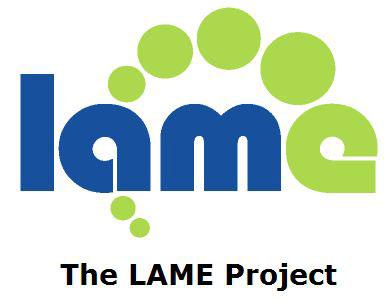 Often the MP3 encoder is also needed to import media files into certain applications like Camtasia Studio. This is also the case when you receive the error message "no codec available to render this file" when you're importing a MP3 file into Camtasia Studio.
1. Step Download Lame from sourceforge (latest may 2010: 3.98.4)
2. Step Extract all files inside the zip archive to C:\lame
3. Step Open an elevated command prompt
4. Step Type cd %windir%\SysWOW64 and hit enter
5. Step Next, type rundll32 setupapi.dll,InstallHinfSection DefaultInstall 0 C:\lame\LameACM.inf to install Lame via the LameACM.inf file.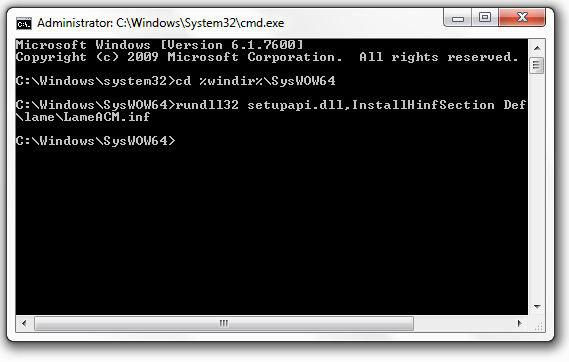 Lame for Audacity
If you are still receiving the error "no codec available to render this file" when you are importing MP3 files in Camtasia Studio, simply use Audacity to re-save the MP3 file. Install Lame for Audacity and then import the MP3 file and export again as MP3.