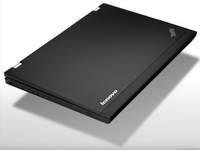 Lenovo shows how to combine functionality and design in its new ultrabooks running Windows 8.
Lenovo has unveiled a huge amount of ultrabooks, though all seem to be high-end devices Windows 8 needs
Lenovo has unveiled a range of ultrabooks and hybrid devices that look, to me, like the killer devices Windows 8 desperately needs. Along with the gorgeous form factors, the devices include RapidBoot and BootShield technology: RapidCharge can apparently charge the devices up to 80 percent in half an hour. That's pretty incredible stuff.
A series in the refresh is L series, which includes the RapidCharge technology. The company claims 9.5 hours of battery life is available – so there's no reason for the device to impromptly shut down – and the 14-inch ThinkPad L430 and the 15-inch ThinkPad L530 retail from $879.
The ThinkPad T series includes the 14-inch T430 and 430s, and the 15-inch T530. Lenovo says 30 hours of battery is available, while a 720p camera with face tracking support is included. The T430s includes Thunderbolt ports with an i7 Ivy Bridge processor, and is the lightest 14-inch ThinkPad laptop in the range. The T430 starts at $879, while the T430s retails from $1,399.
Conversely, the largest laptop in the range is the ThinkPad W530 and weighs just under six pounds according to The Verge. The Web site says the W530 is a mobile workstation and has a quad-core Ivy Bridge CPU. Up to 32GB of RAM is also supported, which you probably don't need. Prices start from $1,529.
X-range
The final models in the lineup are the ThinkPad X230 and X230T, weighing less than three pounds and features a 12.5-inch display. The models also offer 4G connectivity. The X230T is a convertible tablet and includes a stylus. Price start at $1,179 and $1,479 for the X230 and X230T respectively.
Lenovo is also offering a USB 3.0 dock, called the ThinkPad Series 3 USB 3.0 dock. It has five USB 3 ports.
The Verge also report Lenovo showed off U310 and U410 ultrabooks, 13.3- and 14-inch devices respectively. The laptops offer a MacBook Pro aluminium unibody design and measures .7 and .83-inches thick. Lenovo said prices start at $699 and release May 2012, though didn't specific availability dates.