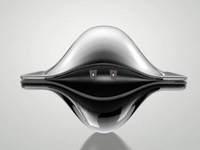 Users can now wipe pre-installed software with the help of a Microsoft program.
Pre-built PCs often come with software already installed, but now there's a chance to remove that at select stores
Undoubtedly most readers build their own PCs, due to reduced cost and the 'core' Windows experience which can be used however the user wants to use it. Buying PCs is a different story, though: OEMs install programs – sometimes called "Bloatware" – which is little use and often left alone.
Microsoft has now introduced a program to remove the programs in a single, sweeping motion. The program is being rolled out in select retail stores and online computer stores to provide computers that are more streamlined and offer better performance. Microsoft is dubbing these PCs Signature PCs, which maintain the branding of the PC but offer a stock machine with an almost identical price.
The program is also being offered for $99, which performs the function if the owner brings the PC into one of the 16 store – due to rise to 21 stores later this year. The program also supports Answer Desk support, which are Microsoft's versions of the Apple Genius Bar.
Performance gains
What I don't understand is why Microsoft isn't offering the service in all of its stores, because if I knew someone buying a PC then I'd definitely recommend it being used. The only issue is the price of the software, which inflates the costs of pre-built PCs.
The Wall Street Journal says the streamlined PCs are easier to navigate and cleaner, which is an interesting comment. Information on the stores supporting the service can be found at microsoftstore.com. Information on the Signature service can be found at signature.microsoft.com.
The question is how consumers will use the service, as the offers and software bundled may be viewed as a bonus and a cost-saver. Consumers may also view the OEMs as providing software that works well with PCs, though the software can be turned off quickly and easily.
Microsoft includes its own software in the Streamline PCs including free e-mail, photos and video software. Zune music software is also included, which is surprising as the software is being killed off. Microsoft has said users can not install this software and install competing software.