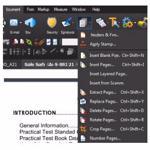 We previously covered a great PDF editing tool, but here are a few more great PDF annotation tools that work well on Windows 7
Thanks to the emergence of easily accessible PDF annotator tools with a high level of usability, the days of having to print out a PDF document in order to review and add comments to it are long gone. Although many PDF readers now have in-built annotation functions, it's still worth installing a separate tool, especially if it's of the quality of the ones below.
BluBeam PDF Revu: Our Recommendation!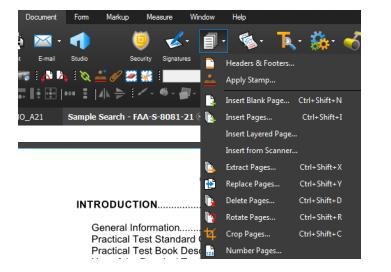 Anyone who wants to be able to annotate documents on a tablet should definitely check out BluBeam. Thanks to its advanced tracking technology, the program not only allows users to add notes, but also other types of markup such as highlighter, lines, clouds, callouts and stamps. By pulling up the markups list, multiple authors of a document can even see who annotated what and what time the annotation was made. Despite the excellent quality of this software, some people may be turned off by its price, which is surprisingly high for a single-purpose tool.
Wondershare – PDF Editing For Windows and Mac
http://www.wondershare.com/pdf-editor/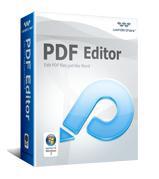 Equally compatible with Windows and Mac, Wondershare has a straightforward interface that displays every annotation function on the tool bar. Unlike the default annotator tools of many PDF readers, there's no need to go any deeper in order to find a particular feature. The program allows users to add sticky notes, text boxes, clouds and freeform shapes to documents. One potentially off-putting thing about Wondershare is that the registration process is not as simple as it could be.
PDF Annotator – The Classic Tool
http://www.ograhl.com/en/pdfannotator/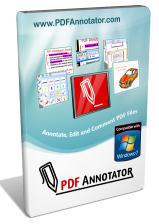 Arguably the most well-known and popular tool of its kind, PDF Annotator affords the user the opportunity to add different types of notes to the document. The program has an intuitive interface and a lot of useful features, almost all of which are instantly accessible through the customizable toolbars. There is a built-in help file that is detailed yet easily comprehensible. As great as it is to have an annotator with so many features, it may not be entirely clear at first what each of the little icons represents.
A.nnotate – Add notes, captions everywhere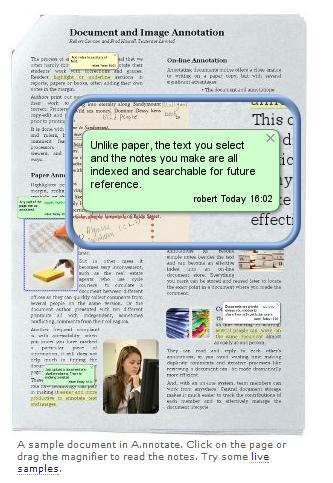 Due to its simplicity, A.nnotate is one of the most usable PDF tools available. The program allows notes of varying sizes and colors to be added to the document. Depending on the user's preference, the notes can either be moved around manually or placed on a 1-page listing that automatically sorts them by author or time of annotation. One particularly fun feature is the ability to add scribblings that float on top of the content like mini-widgets. A.nnotate not only works with PDFs but also Word documents and even web pages. As enjoyable as this program is to use, it may not have enough advanced features for some users.
Annotator tools are generally faster to install and uninstall than larger PDF software; it's therefore easier to test out different programs before permanently settling for one. Pick a number of tools to test and set aside plenty of time to play around with them. To compare them fairly with one another, use the same document to try each one out on.