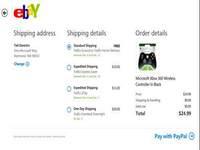 eBay, the online auction house, has launched its Metro app for Windows 8. The app mainly provides a front-end with the new Metro UI, it seems, as searching for products resembles the web interface and looks slightly disjointed.
eBay has finally launched on Windows 8, even if the operating system hasn't officially released
Looking to bid on auctions via the world's most popular auction house on Windows 8, but don't want to use the full website? No worries, because eBay has launched the Metro version of the service. Here's how it looks.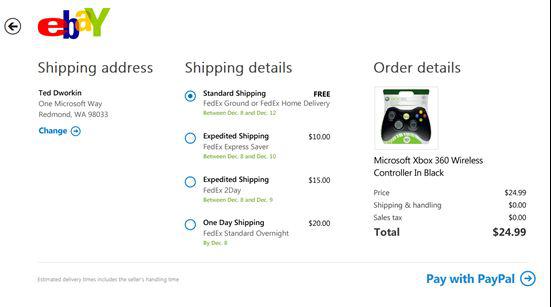 What's weird about the eBay is that there are the usual assortment of features represented through tiles – signing in, watching and buying items, setting up items to sell, and more – but images of Daily Deals appear to the right-hand side. This is fine in the browser, but it seems disjointed. The Metro titles contrast to regular images; I would have preferred a Daily Deals tab, which presented the images in a full-page view.
It's also possible to save searches, send messages to sellers, and there's of course the awesome functionality to put an eBay auction in Snap View – with a live auction – and continue to work. Probably the perfect use case for the functionality, especially because Snap View is a smaller window.
Rich Functionality, Just Like The Website
After you've signed in, the tab used to enter account details will show the amount of feedback and positive percentage. Watched items will be shown, with a price, in a tab and on the right-hand side, with the price and time left. The number of new messages is also visible.
Searching for items presents the usual, deep level of customization: you can pick a category, and refine searches through brands or color. The app will also send notifications on items selling and being bought, and deals can pinned to the start screen. Instant alerts immediately notify users when outbid, or when auctions are almost ending.
eBay for Windows 8 Release Preview is available now to download, for free. It'll be interesting to see if the version in the Release Candidate looks the same — I don't like the presentation of Daily Deals/items being watched. The app is definitely worth a look, though.
Windows 8 launches October 26.