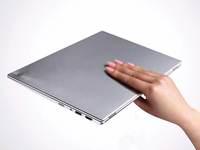 75 ultrabooks designs coming, with prices reaching $699.
Intel have revealed a huge amount of Ultrabook designs: 75 that are to come this year
In the confirmation, Intel said that the 75 designs would range from regular laptops to touchscreen tablets. Even at this early stage, Microsoft seems to be getting a range of devices that will appeal to all users. Windows Phone 7 has a large range of devices too, but Windows 8 will have the advantage of having millions of users from Day One.
Intel say the models will start at $699 within "several months" by the time the new school term begins, with the company launching a new marketing campaign to advertise the ultrabooks. PCWorld say that ultrabooks are currently retailing at around $800 and up.
As part of the marketing campaign Intel will be creating an ultrabook experience in retail stores, to compare and contrast laptops and ultrabooks. Device wanting to go under the "experience" have to meet certain tests, including their thinness and performance levels – defining characteristics of ultrabooks.
The ultrabook concept, which arrived after the MacBook Air ushered in thin form factors and elegant design, aimed to bring similar designs to Windows. Intel invested $300 million to support technology development for ultrabooks.
Since that announcement last year, 21 ultrabooks have entered the market and Intel's general manager for the PC Client Group says more are on the way.
IdeaPad Yogo announced
As we reported yesterday, Lenovo re-announced the IdeaPad Yoga. The Yoga is a convertible ultrabooks that can turn a tablet into a touchscreen display, and vice versa. That device was announced to be coming for Windows 8, and will come with an amazing resolution. That's sure to look great with Windows 8's Metro aesthetic.
Part of the reason why I think the MacBook Air is so attractive is because of it's portability, but also because of the design. Creating a thin laptop of fine, but Windows laptops aren't renown for beautiful designs. And when they are, they're Sony Vaios – which many consider overpriced – or MacBook copies – such as Dell's XPS 15Z – which just aren't as well-designed.
Still, Windows 8 will undoubtedly have some top ultrabooks that look great. That's good news for consumers.