If you are experience lag in Minecraft, here are tips how to fix it.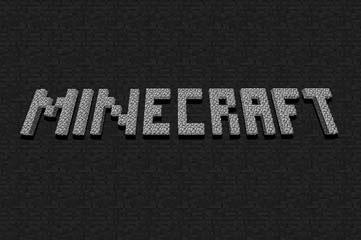 TIP: Click here for the real article how to fix Minecraft lag
Faster Graphics
1. StepOpen the MineCraft game and select its options settings from the main menu.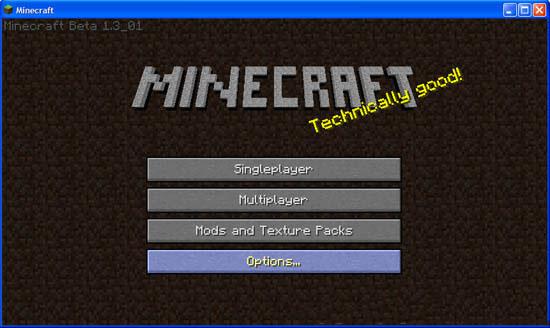 2. StepIn the options control panel, select the Video Settings.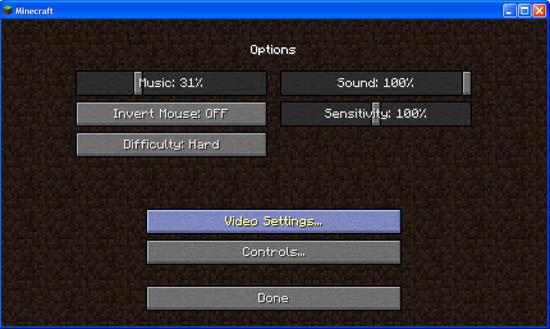 3. StepThe video settings includes different options that can enhance the graphical experience. As you are facing lag problems, the best option for you is to select the Graphics Fast option.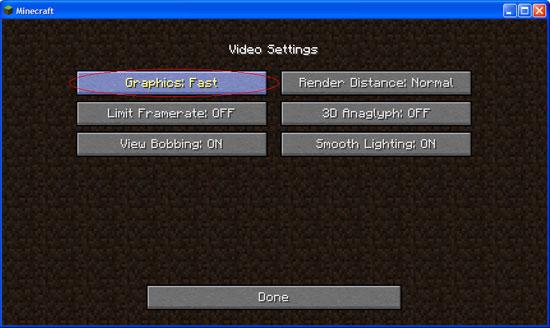 Change CPU Priority
4. StepLaunch your Task Manager and switch to the Processes tab.
5. StepSearch for a process named jawav.exe or something similar to this process.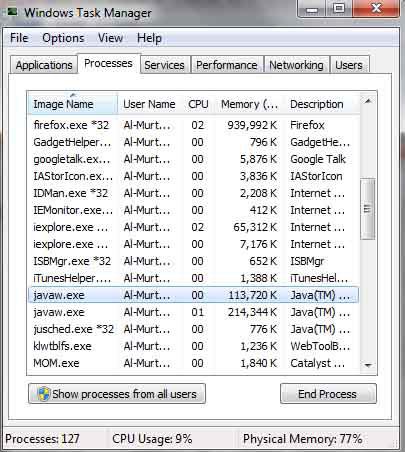 6. StepOn the jawav.exe process, click on the right mouse button and change the priority settings of this process.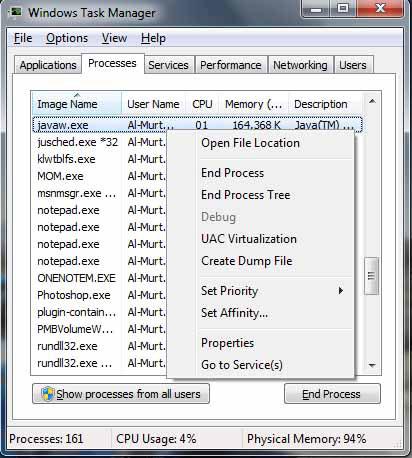 7.Select the option Realtime in the priority settings which allows your processor to assign maximum resources to this process.