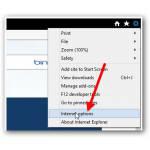 If you're using IE10 on Windows, you may want to enable or disable cookies. Cookies store information like login information or other things
3 Steps To Quickly Enable Or Block Cookies
1. StepOpen IE10 and click the gear icon, then on Internet options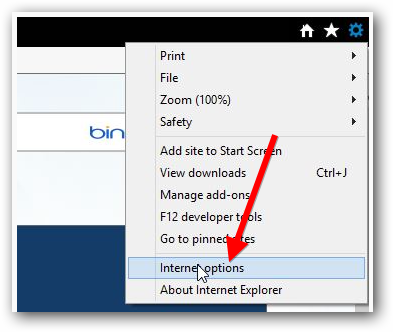 2. Step Next go to the tab Privacy and click the button Advanced: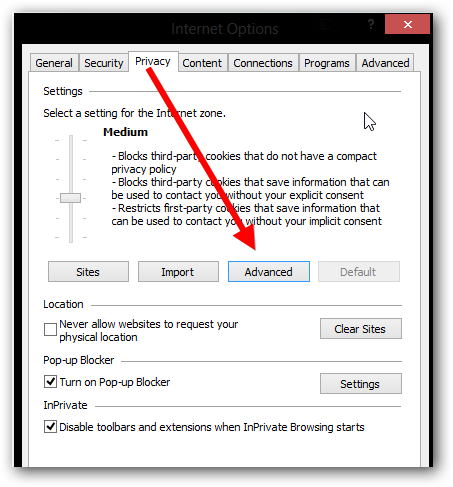 Differences Between First-Party, Third-Party And Session Cookies
3. Step Next, check the option Override automatic cookie handling and select Accept for First-Party cookies. Then read on below to learn the differences between the different cookie types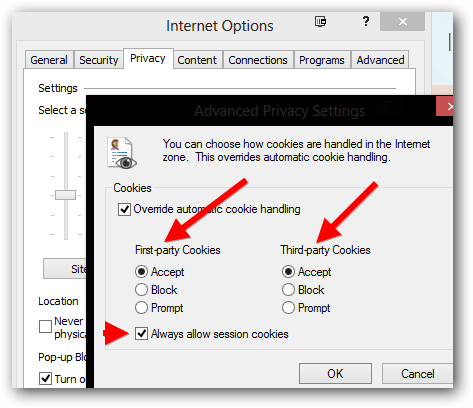 The next step is a little more complicated, you have to understand the differences between First-party Cookies, Third-party Cookies and session cookies. We have previously explained the difference (follow blue link) so we'll keep it short:
First-party Cookies: Cookies from a site you're visiting, OFTEN needed for login info and shopping carts and custom greetings. Recommendation: Accept
Third-party Cookies: Cookies from an external party. If you visit a website with advertising banners, they may load external cookies from Google to display personalized advertising from Google. If you're not comfortable with getting customized adverts, you should block Third-party Cookies. Recommendation: Block
Session Cookies: If you are logging into sites like Amazon, they may use a session cookie to know that you're logged in and the computer will remember you as long as this session cookie is valid. You can set this to "Always allow" if you don't want disallow those cookies. Recommendation: Uncheck if you don't want to give every website you visit the right to store session cookies
If you decide you don't want to allow 3rd-party cookies on a domain, test the following setting for more privacy. If it break functionality on a site UNDO it!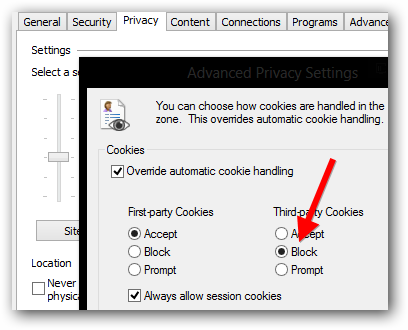 You have now successfully enabled or disable cookies. Blocking third-party cookies is useful, however if you enjoy getting custom adverts that are relevant to your interest I would advise against it. Actually when I visit websites and see advertising that I am not interested in I would be more annoyed than getting personalized advertising, but this is up to you to decide
You also do not have to check the option "Always allow session cookies" – it is not required by websites.