Updating drivers manually is not that a big deal if you already know the device manager of Windows 7. Let's get started!

0. Prerequisites: Read through our guide How to update drivers in Windows 7, which will give you some instructions what you will need to do first.
1. Step Download your drivers. Drivers that you install manually are often .inf files. You can find many drivers at driveragent.com
2. Step So, let's open that device manager first. Simply enter devmgmt.msc into the search field and hit enter. You can also open the device manager via the Control Panel / Hardware and Sound / Device Manager.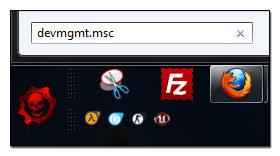 3. Step Let's say you want to update your monitor drivers, because the device manager says it's a generic monitor, then you can install the drivers manually and the monitor will be recognized.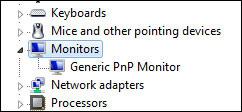 4. Step Next, right-click on Generic PnP monitor or whatever device/hardware you want to install drivers for and select Update Driver Software..

5. Step If you want to install the drivers manually, select the 2nd option Browse my computer for driver software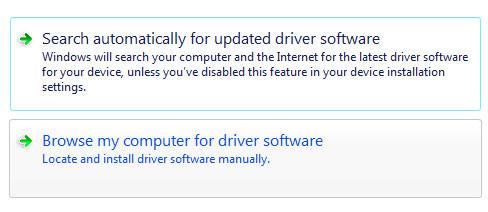 6. Step Next, you will have to find the driver folder. You can't actually select the driver (yet), only the folder where the driver is stored. Alternatively, you can also select a driver from a list of installed drivers that are pre-installed on your system.
7. Step Found it? Ok, when you click on next and Windows says that the best driver software for your device is already installed that means Windows was not able to find a newer or any driver in the folder that you selected. You might have to search for another driver then.

If you actually had a new, working driver in the folder Windows 7 will automatically install the drivers for you.
Next up will follow a short tutorial how to update drivers automatically in Windows 7 with some handy tools. So, if you did not manage to successfully install the drivers manually, maybe you will be successful then.