If you want to get rid of files and delete them permanently from Windows 7/8, here's what you can do.


Even if you delete files you can restore fwiles from the recycle bin, but after clearing the recycle bin you can still recover files using data recovery software, so nothing is really lost.
How to quickly permanently delete files (no moving to recycle bin): Hold Shift, select the file file and hit DEL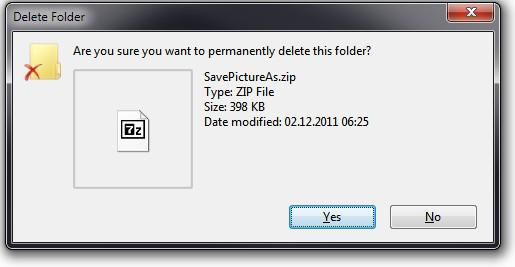 How to quickly delete files so they are no longer recoverable: Download Secure File Shredder
A secure file shredder that uses the US DoD 5220 standard can quickly and permanently delete files. If you only want to get rid of them so they are gone from your drive and do not hold any disk space it is sufficient to delete them holding down the SHIFT button.
Most of the file shredder that support Windows 7 will also run on Windows 8, but if you run into any problems deleting files on Windows 8 let us know.