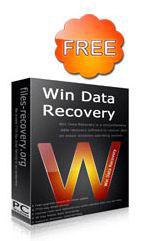 Data recovery software is quite expensive usually. Only few data recovery tools are actually free and if they are they are often limited to recovering 1GB of data or less. So, I tried to find some free data recovery software for Windows 7.



One of our readers, Kris, recently encountered some severe problems with his hard drive. He was receiving the error message "The type of the filesystem is RAW. CHKDSK is not available for RAW drives". If something like that happens, it's always handy to have some recovery or backup tools to secure your most important data. Lost data is usually not lost forever, unless your overwrite it a couple of times.
Quick Links:
Recover pictures, music, emails, videos or documents
If you need a data recovery tool to recover important files like documents or emails, you can try Recuva. The makers of CCLeaner developed this free utility. The very flexible wizard allows you to restore files from your recycle bin, your iPod or any other places.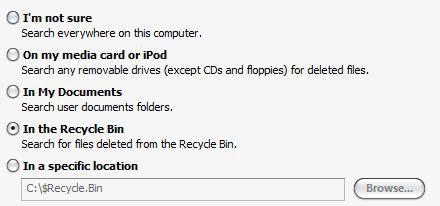 The free Windows 7 tool will then scan your hard drive: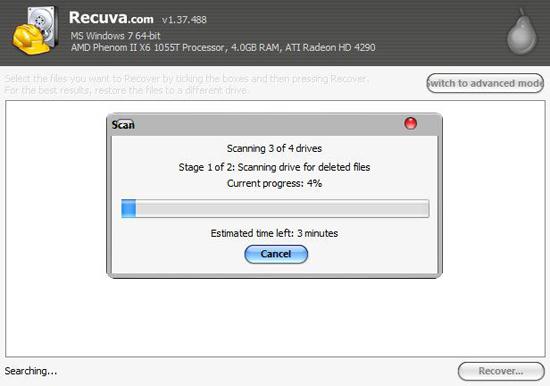 Advanced FREE Data Recovery Tool

TestDisk, an open-source data recovery utility allows you to recover files from your hard drive. It can also recover deleted files from your recycle bin or other places. The catch is, there's no user interface that you might be used to, it's a plain and simple portable program that runs via command prompt. Because it's portable it's also a very flexible data recovery program. Advanced Windows users should give this free tool a try!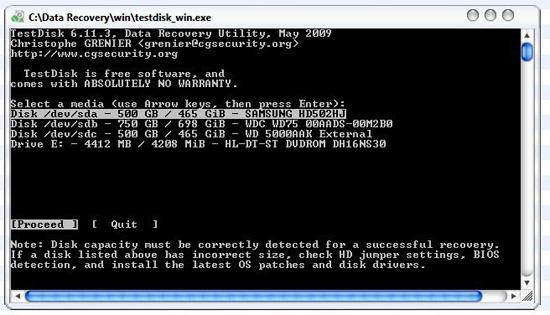 TestDisk will scan your system for hard drives and is then able to proceed with the data recovery.
Test Disk Recovery Features:
Fix partition table, recover deleted partition
Recover FAT32 boot sector from its backup
Rebuild FAT12/FAT16/FAT32 boot sector
Fix FAT tables
Rebuild NTFS boot sector
Recover NTFS boot sector from its backup
Fix MFT using MFT mirror
Locate ext2/ext3 Backup SuperBlock
Undelete files from FAT, NTFS and ext2 filesystem
Copy files from deleted FAT, NTFS and ext2/ext3 partitions.
Keep in mind, in emergency situations you will need a command line tool, because you simply don't have access to your PC any longer and re-installing Windows 7 might cause data loss. So, whatever you do, stay calm, ask some friends to help out and never continue to use your PC (if you still can) or you might overwrite the "lost" data and then they are gone forever.


You can download Test Disk for free from http://www.cgsecurity.org/
(Outdated)

Win Data Recovery: Free Utility for XP, Vista and Windows 7 with GUI

Another free data recovery software for Windows 7 is Win Data Recovery. The tool allows you to either recover deleted files, e.g. for recovering deleted files from the recycle bin, or you can select the complete recovery for recovering your full hard drive.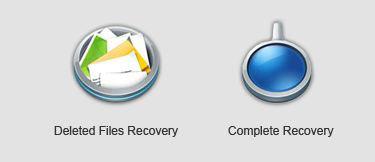 After selecting either "file recovery" or "complete recovery", Win Data Recovery will scan your hard drive: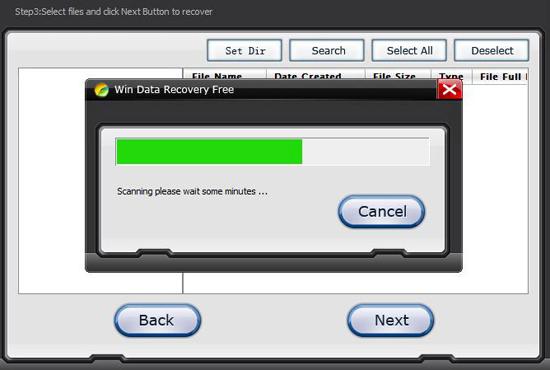 After the hard drive scan, you will be able to select the deleted files and recover them.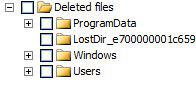 The concept is simple, data is not deleted from your hard drive as long as you don't overwrite them. And even then you can often recover some files, because only rewriting data sectors a couple of times will guarantee complete data loss. If you are interested in secure file deletion, I'll be adding a post about it later.
Download Win Data Recovery for free from files-recovery.org
Win Data Recovery is outdated. If you are the creator of this software or if you know where to get a working copy of this free tool, please leave a comment.