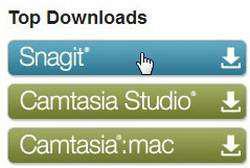 Here's a great tool that allows you to record your Windows screen and create AWESOME screen videos
Tip: For a more professional tool try Camtasia – I love it
Making tutorials using screen snapshots and video recording is a popular idea amongst computer experts to provide with solutions to problems. Whether you are a Windows expert, MAC professional, or Linux specialist, screen recording programs demonstrate your ability to record and teach a video tutorial to your target audience.
There are a number of programs that can be used to record windows 7 screen video for free. Among them are Camtasia Recorder, Sganit, Snipping Tool and many more. In this tutorial, we shall be introducing you to an exciting program called Snagit. It is a multipurpose, highly affordable and cost-efficient program that allows for professional screen capture images and videos. Make unlimited video or picture tutorials. Have a look at the following steps:
1. StepVisit http://www.techsmith.com and click Snagit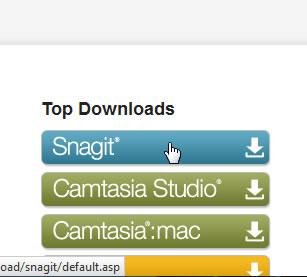 2. StepYou would be taken to a new window with download link. Enter your email address and click Start Windows Download.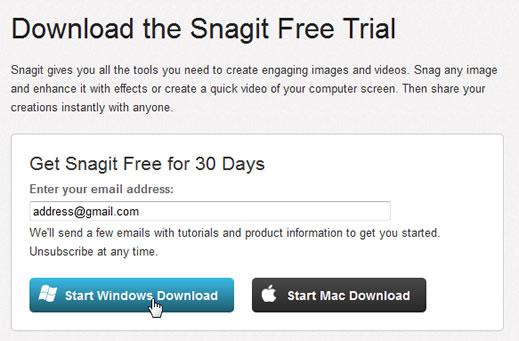 3. StepSave the output location and let the program download.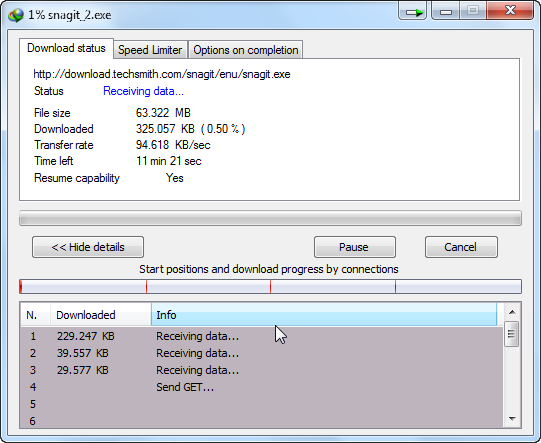 3. StepOnce downloaded, run the program and install it.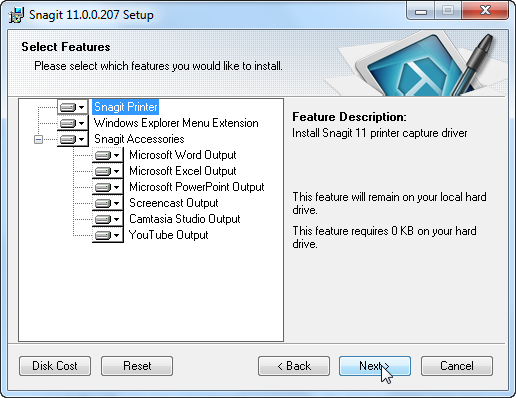 4. StepIt is better to restart your computer before using the application. Once restarted, run Snagit. There would be two options, Snagit and Snagit Editor. Run Snagit once your system is restarted. This is the main interface of the program. Select Video under Capture Profiles and click the Capture Button.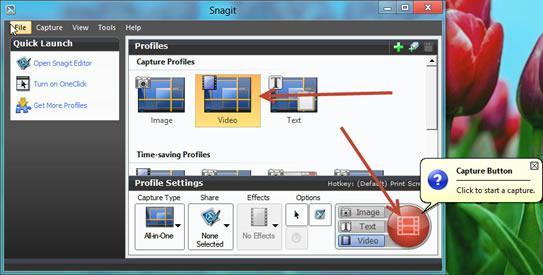 5. StepOnce you click the big red Capture Button, you would see the following screen showing you the instructions on recording the Windows screen: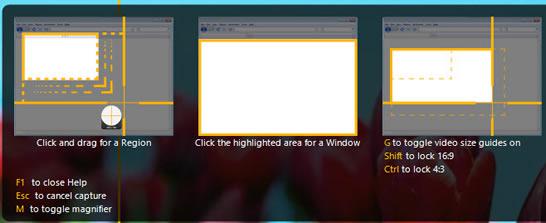 6. StepOnce you have selected the area, press the Record button at the bottom of the screen to start video recording:

7.Press F10 once the recording has been completed and you would be able to see the video in Snagit Editor.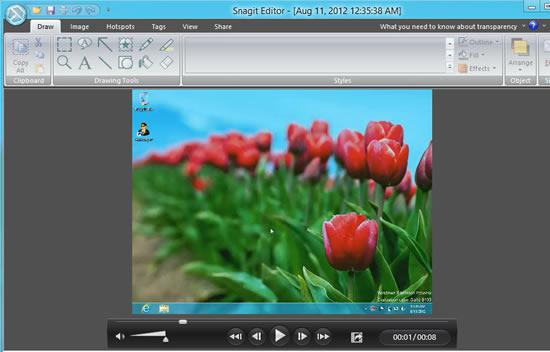 Conclusion
You can make changes, and save the video screen in any format including MPG, and AVI, the industry standards for video playbacks. You can also directly upload the videos from the built-in Youtube Upload feature.