Knowing how to close an unresponsive program in Windows can get you out of a few tricky situations. Here's a guide on doing so.
Closing Unresponsive Programmes in Windows
Sometimes a program stops working and slows down a device, this can be both frustrating and time consuming. Rather than restart your computer you can close the unresponsive program by using Task Manager. Programs can become non responsive and hang for many different reasons.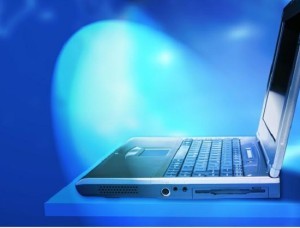 When you find your computer locked up or running very slow and unresponsive its good idea to check Task Manager first before shutting down your device. This will allow you to carry on using Windows without having to restart and lose work by ending just the non responding piece of software. Follow these simple steps to use the Windows Task Manager to shut down the misbehaving program.
Step 1
Right click on the task bar at the bottom of the screen and select Task Manager. Alternatively you can press 'Control, Alt, Delete' at the same time to select Task Manager.
Step 2
Once task manager is open it will display a list of programs you currently have running. In windows 8 you can select More Details to display further information.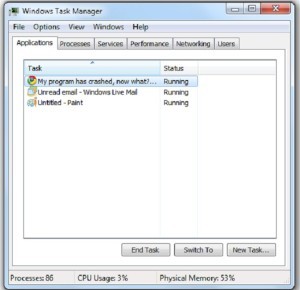 Step 3
Locate the unresponsive program from the Task Manager list. If you are unsure what is causing the problem under Applications or Processes tab you will find a 'Status' heading which will display 'Not Responding' next to the specific non working program.
Step 4
A program may still be responding but not display the 'Not Responding' heading however it might be using too high amount of system resources and be responding slow. You can identify this from the CPU & Memory tabs. The higher the numbers in CPU & Memory the more drain on system resources the programming is having, which contributes to a much slower computer.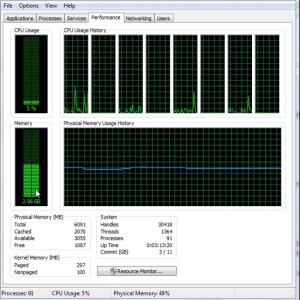 You can end this program if you believe it to be the culprit. (Normally you will see the Memory use steadily increasing this is what's known as a Buffer Overflow)
Step 5
Right click on the Non responsive or Slow program and select 'End Task'. Shutting down an unresponsive program may take a couple of minutes so be patient.
Step 6
Once you have shut down an unresponsive program you can start it up again. If there is continued problems you may need to reinstall the specific program in question.