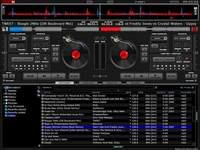 Becoming a DJ is not so easy, but with free DJ software you can try your hands on it to see if this is something you may want to try.
Tip: Also download our free DJ wallpapers
The ability to mix music used to be available only to those with access to proper audio equipment. This equipment could costs thousands of dollars. Nowadays, mixing can be done from any computer and the hardware and software can be obtained relatively cheap or entirely free. Here are 4 tools:
1 Mixxx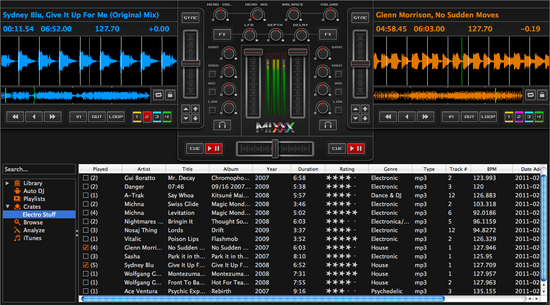 Mixxx is open source software, which means that it is completely free to download, and there are also sorts of updates and skins available for free as well. Mixxx can be used on any PC or laptop, but it can also be used to control regular or analog turntables. There are basic DJ features like equalizing, but there are loads of other options as well, including looping, scratching and hot cues. There is also an extensive amount of support options available on the MIxxxx.org website, including an IRC channel, a Wiki, and a Manual. This is definitely one of the greatest tools on the market.
2 KraMixer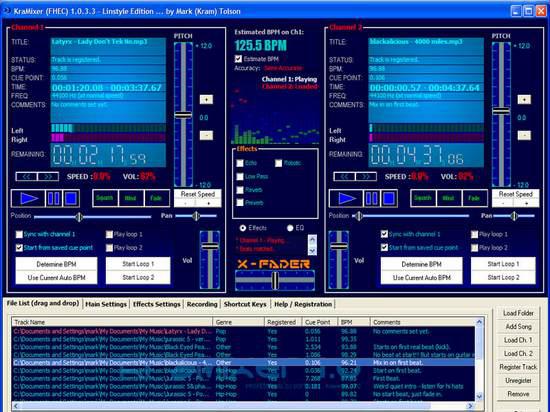 KraMixer was developed by a group of programmers and DJs who wanted to ensure that there was good free software available for aspiring DJs. They succeeded and created a fun, reliable tool. KraMixer uses an FMOD sound engine, one of the fastest sound engines available today, and has two modes of operation. It features eight built in sound effects, real time recording to MP3, and turntable-like braking functions. There are multiple loop points per channel and the looping can be done manually. MP3, WAV, and OGG file formats are all supported.
3 UltraMixer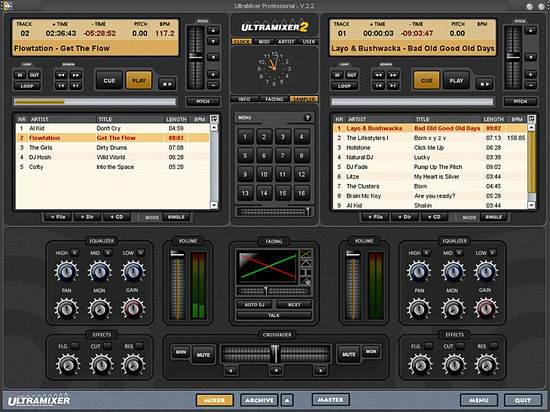 UltraMixer is one of those pieces of fancy DJ software that has a ridiculously long list of features and an equally jaw dropping price tag. Thankfully, though, the company also offers a free version that does not come with a price tag at all. The free version is incredibly basic, offering two digital SoundPlayers that act as turntables and support for WAV, OGG, WMA, MP3, or WMA. Though it may not be enough for experienced or advanced DJs, UltraMixer is included on this list precisely because of its simplicity, which makes it ideal for those just starting out.
4 Virtual DJ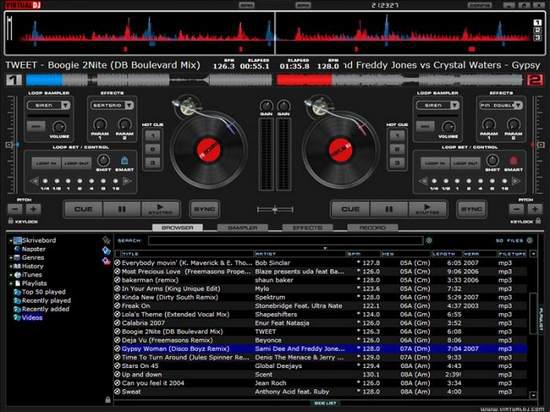 Virtual DJ is one of the most popular and one of the most reliable. It often comes prepackaged with USB-based hardware from Hercules or Numark but can also be downloaded on its own from any number of sites online. Like UltraMixer, there is a pro version available to purchase which has extra features, while the free software offers only the basic necessities. Virtual DJ stands out from the rest with its intuitive user interface, which makes it easy for anyone with even a small amount of experience to load the program and start mixing instantly.
If you are looking for a good program to get the job done, any of the options listed above could qualify. However, which one is best for you will depend on any number of factors. Choices like Virtual DJ or UltraMixer offer only basics, but if you decide to upgrade you will have a format you are familiar with. KraMixer was created by DJs and has impressive specs, whereas Mixxx is open source, crammed with features, and offers extensive support and community interaction.