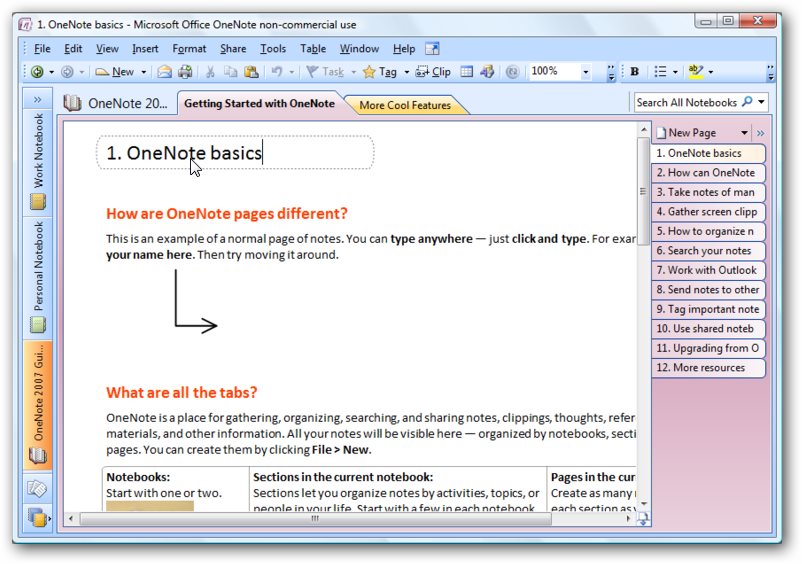 Looking for an alternative to Evernote to take notes on your iPad or via Chrome? We have reviewed 5 programs to take notes

Evernote is a free program that allows users to capture information on pretty much any device or computer imaginable, and to store and search that data. Free users can store up to 40MB per month. If this isn't enough storage space, there are a number of alternative programs available.
1) Microsoft One Note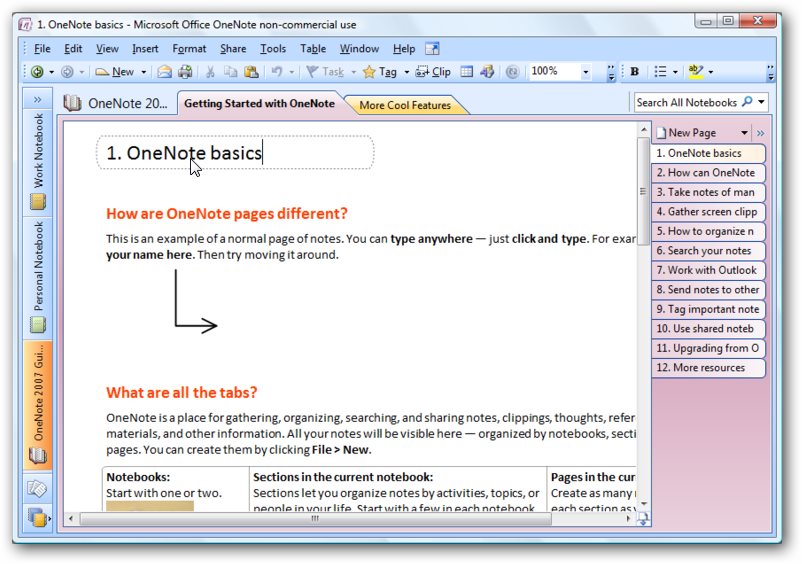 Microsoft One Note is part of Microsoft Office.
Advantages:
For users who already own Microsoft Office, the program comes at no additional charge. It gives users a centralized location to gather notes and store information, and it syncs this information between multiple computers. It also has a text-from-image-capture algorithm.
Disadvantages:
As its name would suggest, this program only works on Windows computers and other Windows compatible devices. Also, it does not handle PDF format files very well at all, and there are some problems with users being able to access the program on some mobile phones.
Official Site: http://office.microsoft.com/en-us/onenote/
2) Springpad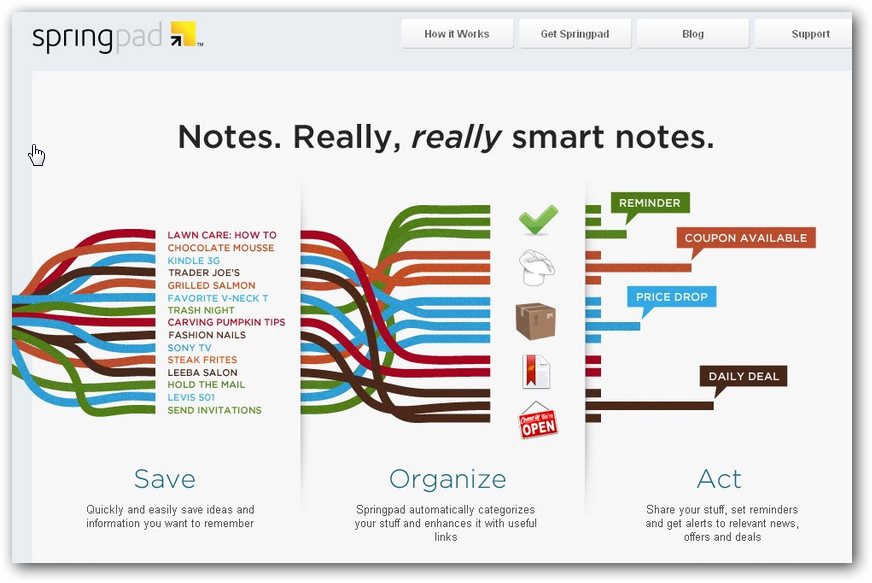 Springpad is a mobile program that allows users to take and save notes on compatible devices.
Advantages:
The program is free for personal use. It allows users to take, save, and organize notes on compatible iOS and Android mobile phones and tablets. All information saved is synced to your mobile device, and is able to be accessed on the web.
Disadvantages:
There have been a few user complaints that the app is too complicated, and even a few more serious complaints that users have lost all of their information when the app updates.
Official Site: https://springpad.com/about
3) Tomboy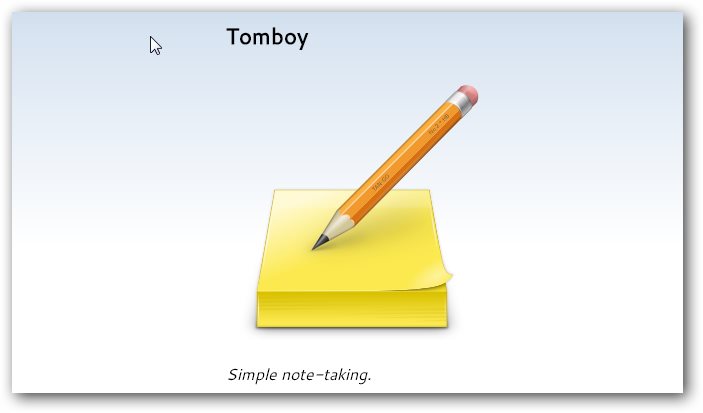 Tomboy is a free, open-sourced organizational tool.
Advantages:
This program is designed to be easy to use, and is cross platform, meaning it works well on Mac, Windows and Linux operating systems.
Disadvantages:
While the program does offer a Mac version, it has not been kept up to date. There have also been complaints that the program does not come fully assembled, so to speak. It requires a bit of assembly using XCode.
Official Site: https://wiki.gnome.org/Apps/Tomboy
4) Zim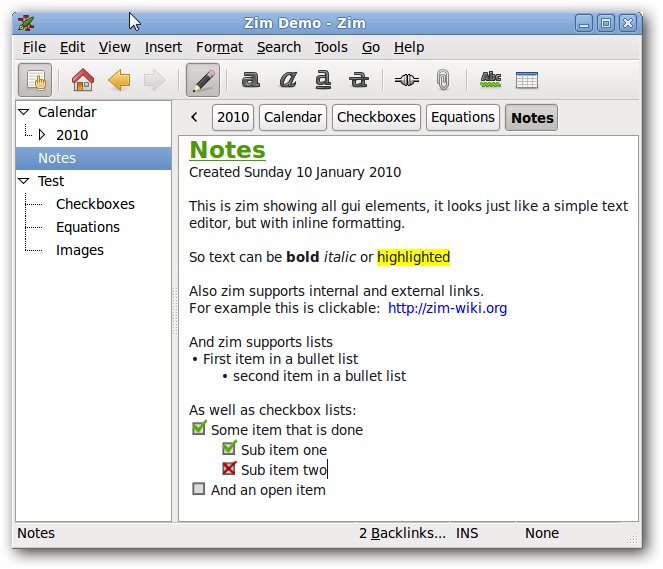 Zim is a free, open-sourced program that brings the concept of a wiki and applies it to desktop organization.
Advantages:
This program allows the user to create pages to keep track of things like to-do lists, notes, drafts, or anything else that might spring to mind. It is a fairly simple program to use, though the system can take a bit of getting used to.
Disadvantages:
There is no Mac OS X support for this program, as it only functions on Windows and Linux. There are some problems with a lack of instruction, and the program does not inform the user that the creation of a new folder with the same name as the original one causes all the notes in the folder to be overwritten.
Official Site: http://www.zim-wiki.org
5) Simplenote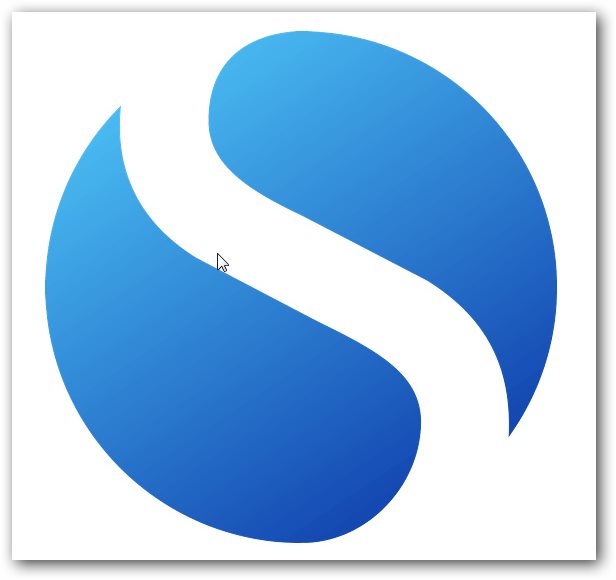 Simplenote is a free note-taking program for mobile devices.
Advantages:
This is a very simple and basic note-taking program for Android and iOS mobile phones and tablets. It does support tagging. The program itself, as well as backups, syncs and sharing, is all free.
Disadvantages:
Since the latest update, there have been multiple reports of this normally stable program crashing.
Official Site: http://simplenote.com
Simple programs to take notes for computers and mobile devices can be invaluable in helping users keep their lives organized. Whether the need is for shopping lists or recipe storage, there is an application to fit everyone.