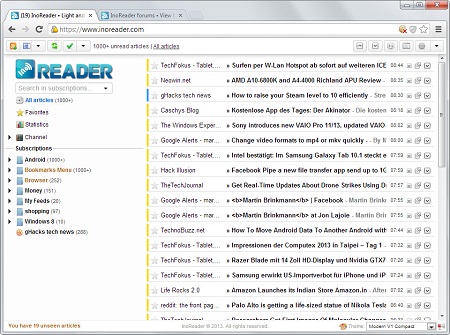 Google shut down its service and FeedDemon might not be the best program out there for quick RSS deliver. We reviewed 4 Windows based RSS readers
FeedDemon was a Windows-based RSS reader designed to allow users to view all their website subscriptions, news articles, and other web essentials in one place. Unfortunately, the service shut down following the official retirement of Google Reader. While the program can still be downloaded, it will receive no further support. However, there are alternatives out there that still do get support, and some of the better ones are discussed in more detail below.
1) InoReader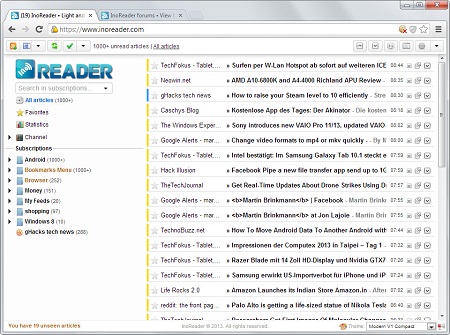 This is an extremely fast and versatile RSS reader that includes not only typical reader searches but also powerful search and analytics tools. There are also broadcasting options that can allow you to reach out to others using your RSS reader software. InoReader has support in 18 different languages and is specifically designed for compatibility with iPhone, iPad, and Android interfaces. There are many different settings and options, but each of them can be turned off if you are looking for a more basic experience.
2) Feedspot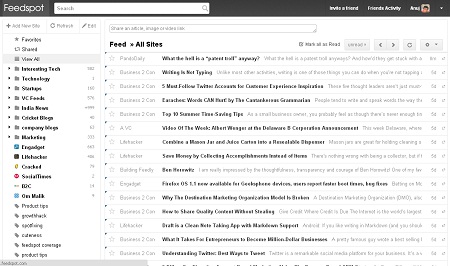 This alternative is an online program that can be used across multiple platforms, making it perfect for those who are familiar with cloud computing or people who just need a program that they can access anywhere. Feedspot offers a search feature as well as tags and folders for sorting your information. The program also has some analytics that you can use to boost your productivity when looking through your RSS feed. Finally, Feedspot offers connectivity with a variety of social media networks such as Twitter and Google+, allowing you to share your reading preferences with your friends if you so desire.
3) Flipboard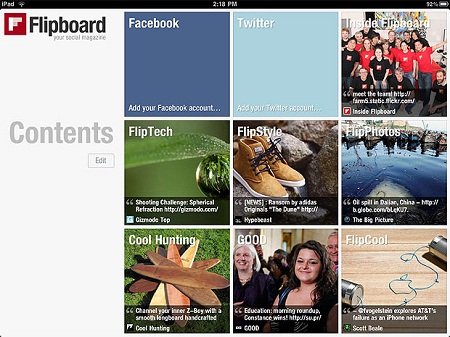 If you want to combine an RSS reader with social media connectivity, Flipboard might be the program you need. This software is designed to serve as a sort of online magazine, allowing you to customize the content you receive in a way that is fun, easy to read, and that matches your personal style. The program also has connectivity to Facebook, Twitter, Instagram, and Tumblr, allowing you to read and share articles from those social media feeds without having to switch programs. This program is designed for Windows but also has support for Linux, Chrome OS, and various mobile devices.
4)RSSOwl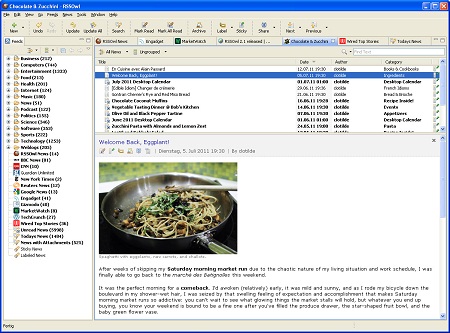 RSSOwl has an easy to use interface that allows you to gather, organize, update, and store information from any website that has an RSS feed. You can save the information in a variety of different formats to make sure that you can view the information you want offline as well as online. As with many of these alternatives, there are also options to connect to your social media networks and send your friends updates on the things you find interesting. This software is platform independent, meaning that you can use it without restriction on any system you want.
FeedDemon may no longer be receiving updates, but there are many different alternatives out there. Each of these programs has unique features of its own and combines an easy interface with all the features you would expect out of an RSS reader.